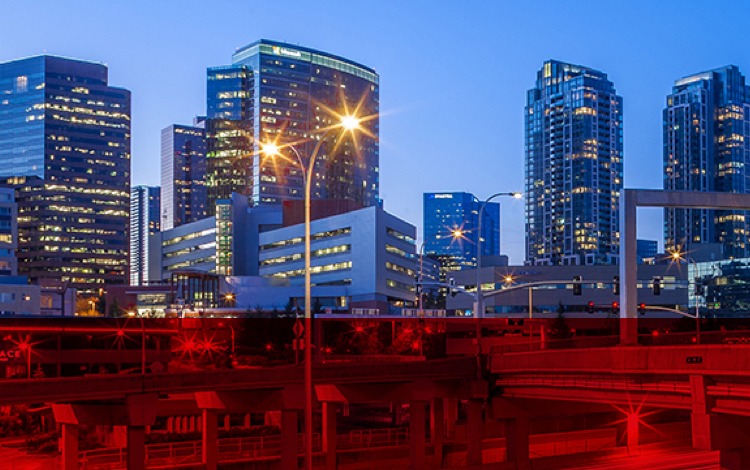 Caloosahatchee (C-43) West Basin Storage Reservoir Package 4 – Civil Works
Over the years, the Caloosahatchee Estuary in south Florida has suffered due to effects on natural water flows caused by residential and agricultural development in the area. Lane, in a joint venture with Salini Impregilo (the former name of its parent company, now known as Webuild Group), won a contract valued at $524 million to construct a south Florida reservoir that will serve as a critical step in preserving the region's ecosystem.
170,000
Acre-Feet for stormwater runoff storage from the local basin
10,500
Acre Reservoir to support a comprehensive hydrologic restoration project
10+
Protected species of wildlife relocated by onsite biologists
Overview
Once completed, the Caloosahatchee (C-43) West Basin Storage Reservoir project will promote a healthy biological system through the capture and controlled release of water. During wet periods, it will reduce the amount of freshwater flows to the estuary from basin runoff and harmful discharges from the nearby Lake Okeechobee. During dry periods, it will help maintain a desirable minimum flow of fresh water to the estuary and to use the stored water to contribute positively to the surrounding areas irrigation needs.
The project scope features the construction of a sand embankment dam with a perimeter of approximately 16.3 miles and a separator dam of 2.8 miles in length. The reservoir will encompass approximately 10,500 acres and store 170,000 acre-feet of water when full.
Technical Highlights
Scope includes:
2-cell 10,500-acre reservoir with 170,000 acre-feet of storage and a dam height of 27-38 feet
18 water control structures with discharge piping
approximately 19 miles of dam embankment
14.7 miles of perimeter canal
Soil bentonite seepage barrier, soil cement lining, seepage management system, and pressure relief system
Discharge piping for S-470 pump station (already constructed)
Construction of local and site access bridge
Recreation features
Groundbreaking activities started in October 2019.