It's all about the Benefits:
Protection from harmful algal blooms, seagrass loss, and unhealthy water salinity (10)
Protection from drought for Florida Bay
A way to keep the Everglades as nature intended
Critical restoration of the estuaries of southwestern
Florida, including Charlotte Harbor National Estuary, an important contributor to the sustainability of Gulf of Mexico fisheries (10)
The one and only Everglades
If ever there was a special place that deserves mindful protection, it's the Florida Everglades. It's a unique tapestry of habitats, including sawgrass marshes, freshwater ponds, prairies, and upland forests (2). Its rich biodiversity is well-known and irreplaceable. The Everglades is the largest subtropical wilderness in the United States (5). Its wildlife includes wading birds and dozens of threatened or endangered species, such as the Florida panther, American crocodile, and wood stork (5).
How will the new reservoir work?
The C-43 reservoir will capture both excess stormwater runoff from the C-43 basin and contaminated water discharged from Lake Okeechobee (2). The collected water will then be used to either irrigate adjacent agricultural areas, or to maintain proper salinity levels in the nearby Caloosahatchee Estuary via a controlled release (3). This reservoir will bring water where it's needed, when it's needed, and limit the water's escape to problematic areas.
This reservoir will bring water where it's needed, when it's needed, and limit the water's escape to problematic areas.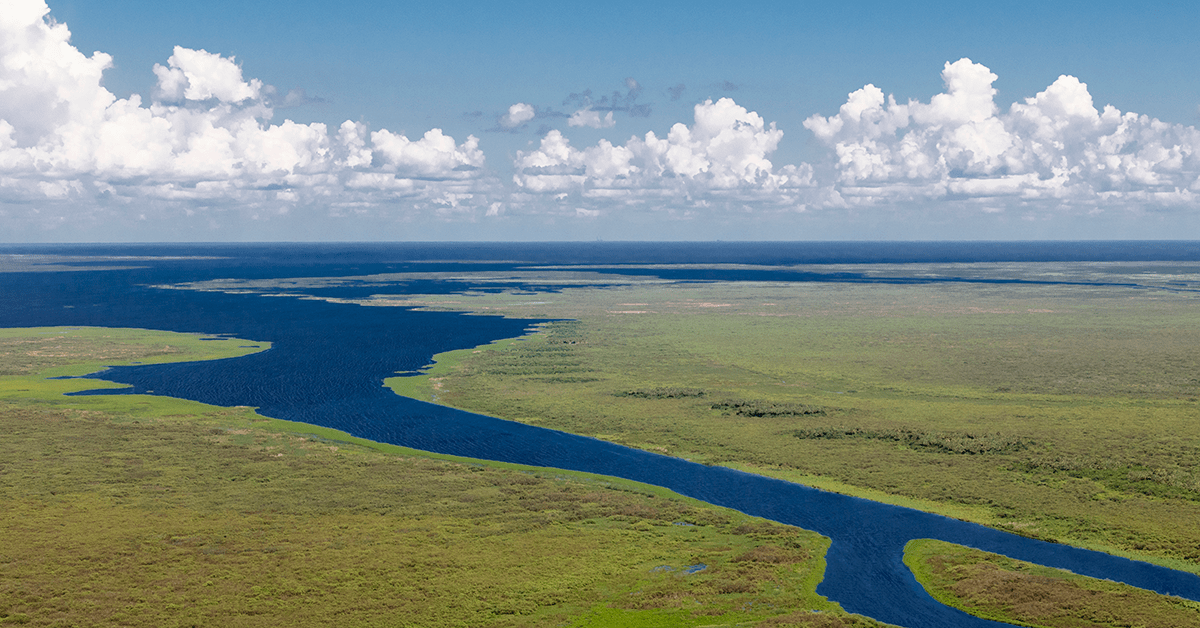 Benefits Galore for People, Wildlife, and More
The new Caloosahatchee (C-43) reservoir built by Lane in the Florida Everglades will capture and control the release of water, providing a sustainable future for numerous habitats and wildlife (2).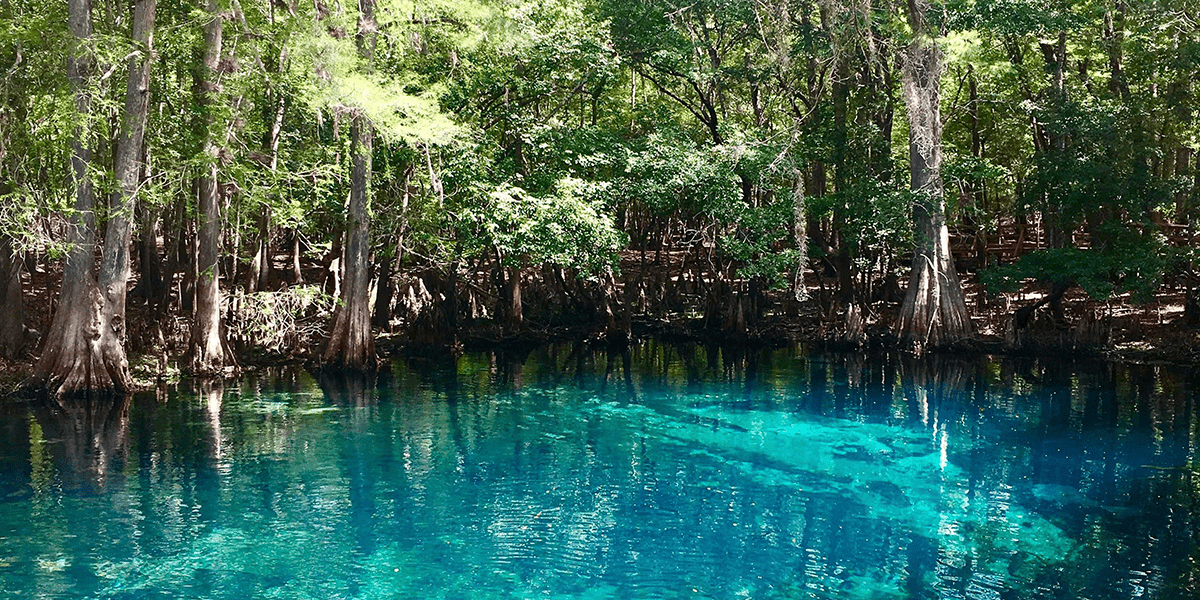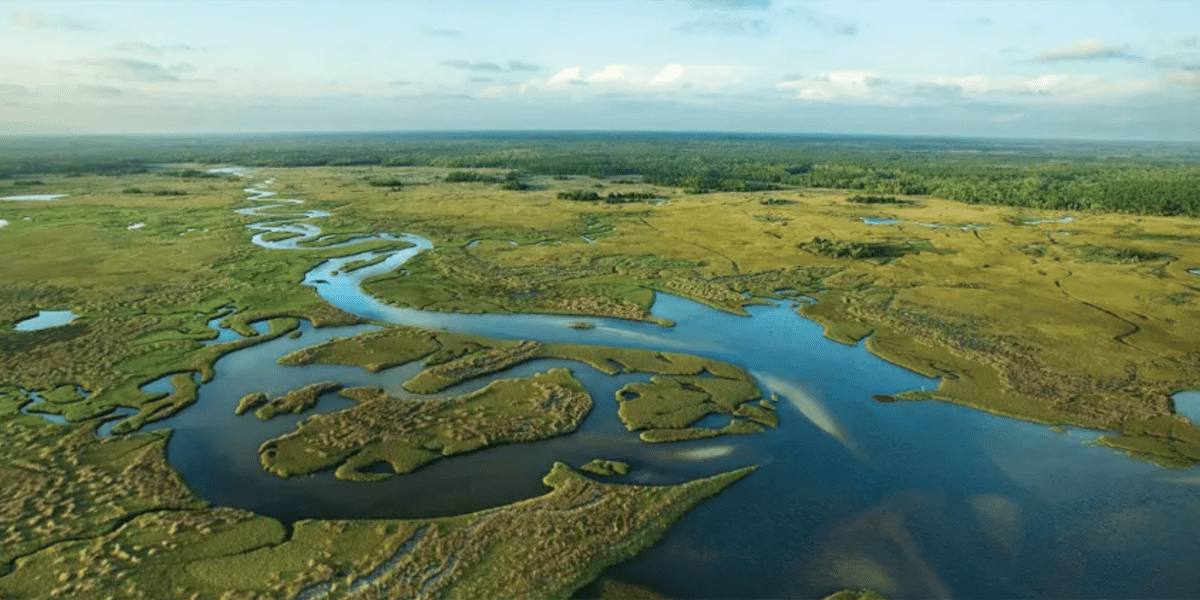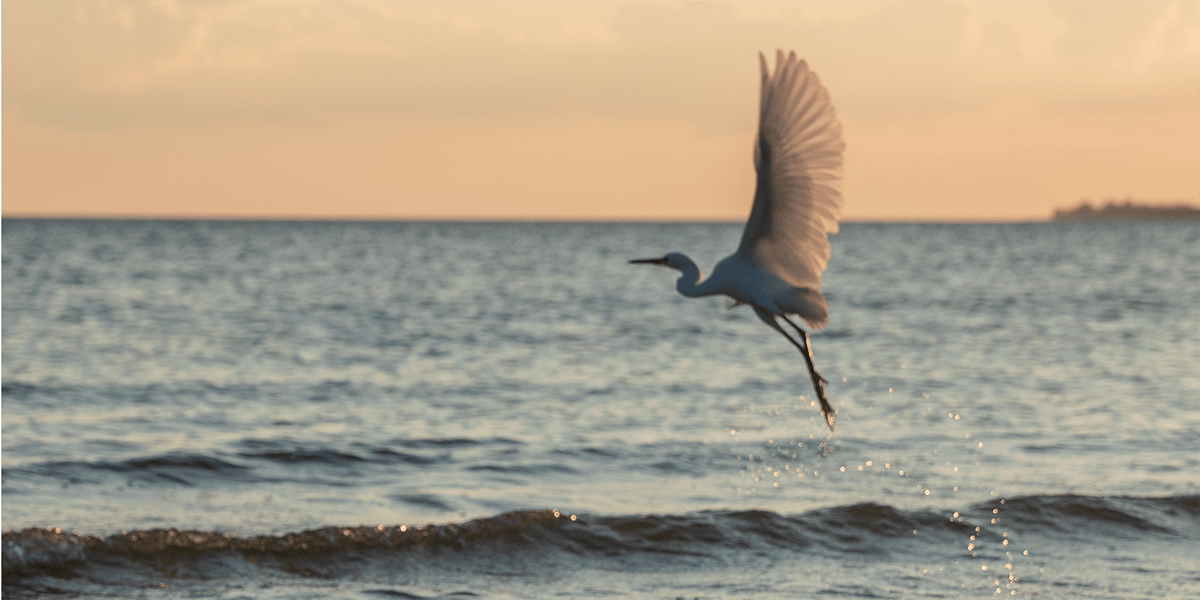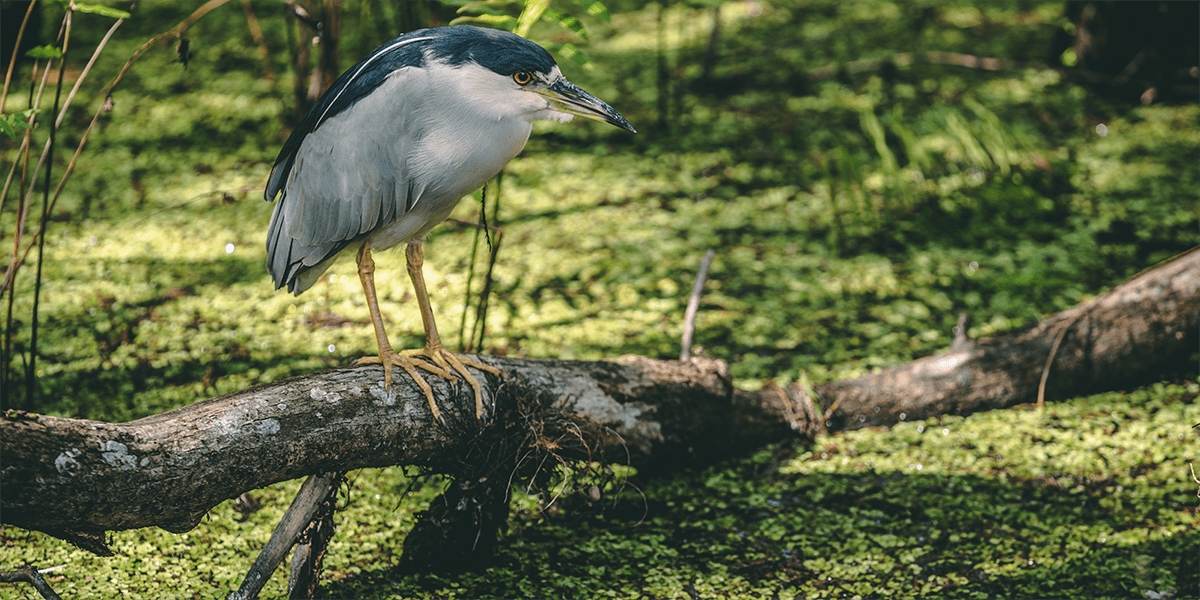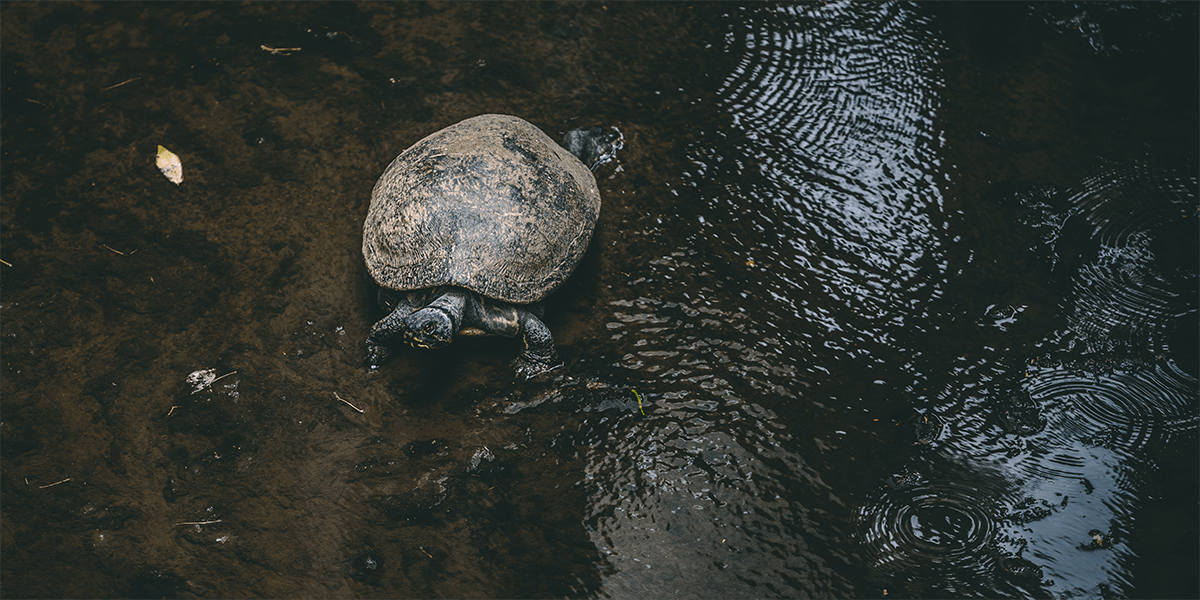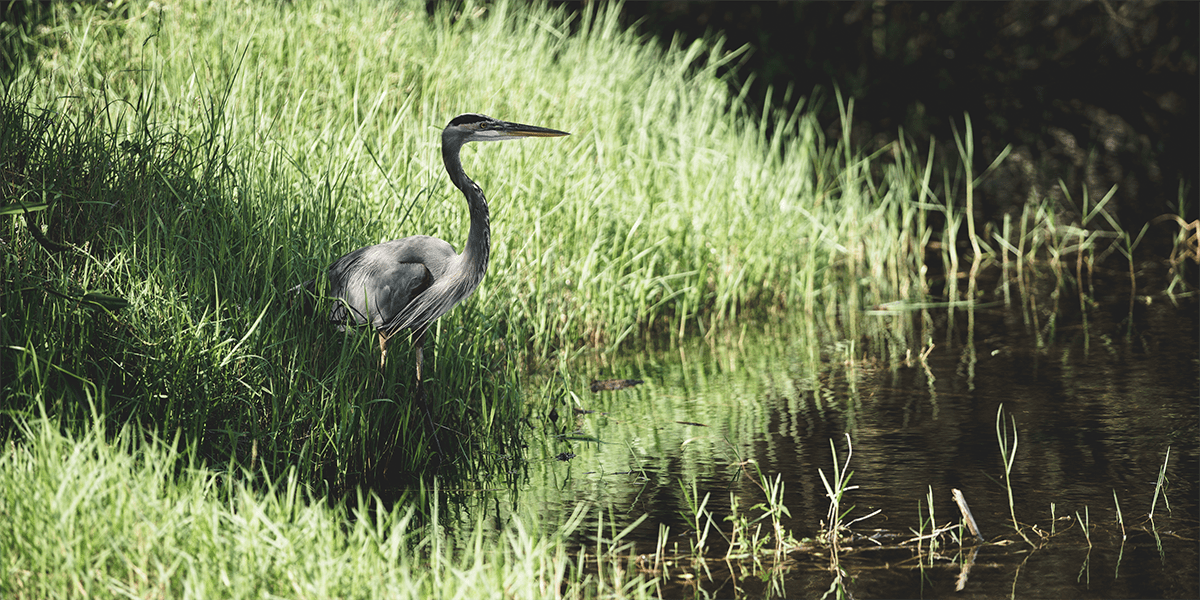 Benefits
Water quality benefits
No one wants an abnormally un-salty saltwater environment. When too much freshwater reaches an estuary, the imbalance of freshwater to saltwater causes unnatural algae blooms which is harmful to submerged vegetation, and thus harms the fish and water birds that depend on it too (1). Heavy rainfall can cause a severe runoff influx, thus pushing an estuary's salinity level into unhealthy territory (3). Actually, both too high and too low salinity levels can trigger die-offs of sea grasses and oysters, both of which are indicators of an estuary's overall health (11). The C-43 reservoir will facilitate proper runoff management, thus keeping salinity levels healthy.
Benefits for People and Agriculture
The collected water can be used for agricultural purposes, specifically, it can be used to irrigate adjacent agricultural areas (3). By properly containing runoff, the C-43 reservoir will also mitigate the risk of a toxic algal bloom, thus protecting the local seafood industry, tourists, and local beachgoers from what would otherwise be a threat to public health (3).
Benefits for Plants and Animals
During the dry season, the collected water can help provide relief to Florida Bay (1). Insufficient freshwater from the upstream Everglades has caused massive seagrass die-off in Florida Bay before (1). This C-43 reservoir will provide a welcomed downstream source of freshwater for Florida Bay to recover should this happen again.
During the rainy season, the reservoir will help contain agricultural and stormwater runoff that has unnaturally high phosphorus levels (5). If the runoff is not properly contained, the affected area (in this case, Caloosahatchee and St. Lucie estuaries) would otherwise suffer a wide range of negative loses such as: less natural "good" communities of algae, less water-dissolved oxygen which fish need, and less open water areas where wading birds can feed. The C-43 reservoir will keep these rare and precious areas just as nature intended.
Far-Reaching Benefits
The Caloosahatchee River links the Gulf of Mexico to the Atlantic Ocean through Lake Okeechobee and the St. Lucie Canal and River (9). If contaminated water escapes, it will find its way into the Gulf of Mexico, and would negatively impact many species of birds and sea turtles (8). So, what's good for the Caloosahatchee is good for the Gulf of Mexico too. The reservoir is conducive to more natural, seasonal fluctuations in estuarine salinity which in turn supports a productive nursery area for Gulf fisheries (10).
→ The reservoir is conducive to more natural, seasonal fluctuations in estuarine salinity which in turn supports a productive nursery area for Gulf fisheries
Realistic Modelling – We've Come a Long Way
Building a "digital twin" – a hyper-realistic digital replica of the project, allows people to make real-time updates and wise decisions about operations and maintenance – helps facilitate a project's smooth sailing (7).
How has Digital Twin Tech Helped with the Reservoir's Construction?
Lane used a 4D modeling process to aid in the construction of the massive 10,500-acre C-43 water reservoir (7). This project includes a lot to think about: a dam, 18 water control structures, discharge piping, a perimeter canal, a bridge, and about 18 million cubic yards of earthwork. Its size and complexity required element segregation so that the bid, schedule, work plan, and "as-built" would all be as accurate as possible (7). The project scheduling and sequencing benefits of having the digital twin improved efficiency, allowing the Lane team to safely and effectively test a digital version of the project with real data gathered onsite. Essentially, it allows worry-free finetuning at the team's fingertips. "Having one electronic repository [accessible via iPads and mobile phones] that's easily searchable and tagged with the proper information is huge," said Matt Blake, BIM director for Lane.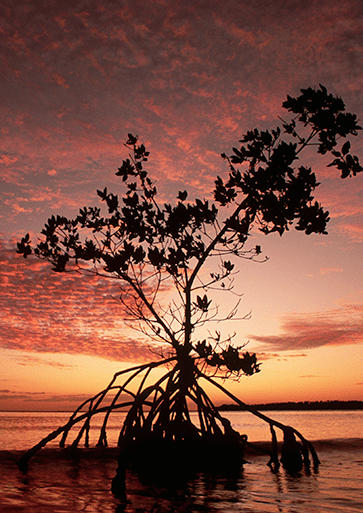 Positive Vibes Only, a Great Public Image
The public's opinion of the C-43 water reservoir is universally favorable (3). "We are not aware of any opposition to the C-43 Project," says Allison Joura, U.S. Army Corps of Engineers project manager (3). According to Daniel Cankoski, Project Director, Lane Construction, "Apart from the positive environmental impact that future generations will be able to witness and appreciate, the C43 Project currently provides an added benefit to the local economy."
(1) Audubon Florida. (2016, May). The Everglades Agricultural Area Reservoir Project: AN Urgent Call to Action. Fl.audubon.org. 1-2. https://fl.audubon.org/sites/default/files/audubon_eaa_reservoir_may2016.pdf
(2) Lane Construction. (2021). Caloosahatchee West Basin Storage Reservoir: A Sustainable Milestone for the Everglades.
https://www.laneconstruct.com/media/gallery/photo-gallery/photo-gallery/caloosahatchee-west-basin-storage-reservoir-a-sustainable-milestone-for-the-everglades
(3) Armistead, Thomas F. (2021, April 20). Everglades Restoration Moves Forward With $640M Reservoir Project. ENR Southeast.
https://www.enr.com/articles/51613-everglades-restoration-moves-forward-with-640m-reservoir-project
(4) Yoder, Landon. Chowdhury, Rinku Roy. Hauck, Carson. (2020, October 15). Watershed restoration in the Florida Everglades: Agricultural water management and long-term trends in nutrient outcomes in the Everglades Agricultural Area. Science Direct, Volume 302.
https://www.sciencedirect.com/science/article/abs/pii/S0167880920302565
(5) U.S. Environmental Protection Agency (EPA). (2021). Why is it Important to Restore the Everglades?
https://www.epa.gov/everglades/why-it-important-restore-everglades
(6) Roe, Andrew G. (2021, August 5). BIM & Digital Twins. Cadalyst.
https://www.cadalyst.com/collaboration/building-information-modeling-bim/bim-digital-twins-78829
(7) Bentley. (2021). Solutions and Applications Powered by iTwin.
https://www.bentley.com/en/products/product-line/digital-twins/itwin
(8) J-Tech. (2020, October 16). C-43 West Basin Storage Reservoir Water Quality Feasibility Study, Final Feasibility Study. South Florida Water Management District.
https://www.sfwmd.gov/sites/default/files/documents/DEL_4.3.1_C-43_Final_Feasibility_Study_all.pdf
(9) DEP (Florida Department of Environmental Protection). 2020. Technology Library for Water Issues. Division of Environmental Assessment and Restoration – Division of Water Resource Management. January.
https://fldeploc.dep.state.fl.us/tech_portal/accept_list.asp?prog_choice=Water (Accessed January 18, 2020).
(10) Muth, David. The Everglades: C-43 West Basic Reservoir. Gulf of Mexico Restoration.
https://www.nwf.org/~/media/PDFs/Water/Everglades-C-43_One-Pager.pdf (Accessed October 8, 2021)
(11) Baisden, Stephen, and Starnes, Janet. (2011, June). Caloosahatchee River (D-43) West Basin Storage Reservoir. U.S. Army Corps of Engineers. http://news.caloosahatchee.org/docs/C43_Storage_130122.pdf