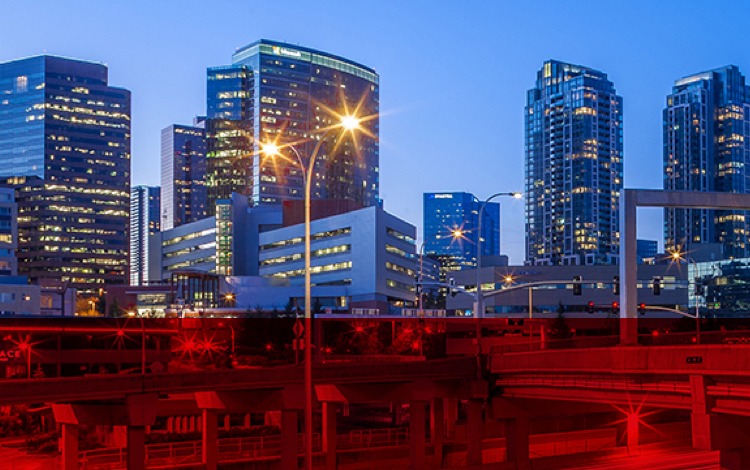 Picture Yourself Here: Cheshire Spotlight
Lane's reputation is built on our delivery of quality complex infrastructure on hundreds of projects across the country for more than 130 years. Each sustainable highway, bridge, tunnel, water, or building project embraces Lane's values of integrity, honesty and openness, teamwork, safety, trust, and care for people. While Lane's craftsmen and women, engineers, project leadership and safety teams are the face of our work, behind the scenes our headquarters located in Cheshire, Connecticut is the heartbeat of the company's operations and pursuit of excellence.
Centrally located in Connecticut, just a short drive from both Boston and New York City, Lane's headquarters is surrounded by the perfect balance of scenic New England country and the bustle and excitement of a modern city. Ranked in the top 30 "Best Places to Live in the U.S." by Money Magazine in 2020, Cheshire itself is a picturesque town, home to many family-friendly state parks, hiking trails, walking paths, and nature preserves. Residents can enjoy a stroll along the Farmington Canal Heritage Trail, a 17-mile long paved pedestrian path used by inline skaters, cyclists, runners, and even cross-country skiers, or enjoy the gorgeous fall foliage or the famous holiday lights displayed each year at nearby Hubbard Park. Connecticut has some of the most sought-after academic institutions in the country including Yale University, Sacred Heart University, and the University of Connecticut. The state's school systems are a top-notch choice for young families with a wide selection of public, private, technical, and charter schools.
Cheshire is less than an hour away from some of Connecticut's scenic ocean beaches, and a stone's throw away from popular ski resorts for winter activities, including Mount Southington just minutes away. Lane employees gather with friends and colleagues to enjoy some of the most sought-after nightlife, music scenes and dining experiences a short drive away in Hartford, New Haven, Farmington, and West Hartford. Nearby event venues include the XL Center, home of the champion UConn men's and women's basketball teams, Connecticut Convention Center, and popular Connecticut casinos: Foxwoods and Mohegan Sun, where the Connecticut Sun play. The New England Patriots are the NFL team of choice, while residents choose a side of a competitive rivalry between the Boston Red Sox and the New York Yankees in the MLB.
Public transportation by bus or train makes it easy to leave the country behind for a city getaway. Situated less than an hour from Bradley International Airport, Lane employees and industry partners are able to travel to Lane's more than 30 active projects and 8 office locations around the U.S. with ease. Lane's headquarters is an inclusive and collaborative work environment with a beautiful newly renovated office building and a sustainability-conscious operation including solar panels, electric car ports, and paperless filing systems. Employees enjoy a dynamic day-to-day workflow with Lane's ever-evolving list of awarded projects across the country, and fun networking opportunities with their colleagues including annual competitions, office events, and holiday celebrations.
If you would enjoy working in a vibrant, team-oriented environment and are looking for an opportunity to become part of an outstanding group of professionals, we invite you to join our headquarters team in Cheshire today!