Why Lane?
We are builders.
Lane Construction has been part of 275 successful construction projects over the past 10 years — turning dreams into important infrastructure across America and improving how entire cities move, live, and work.
We're building America's future.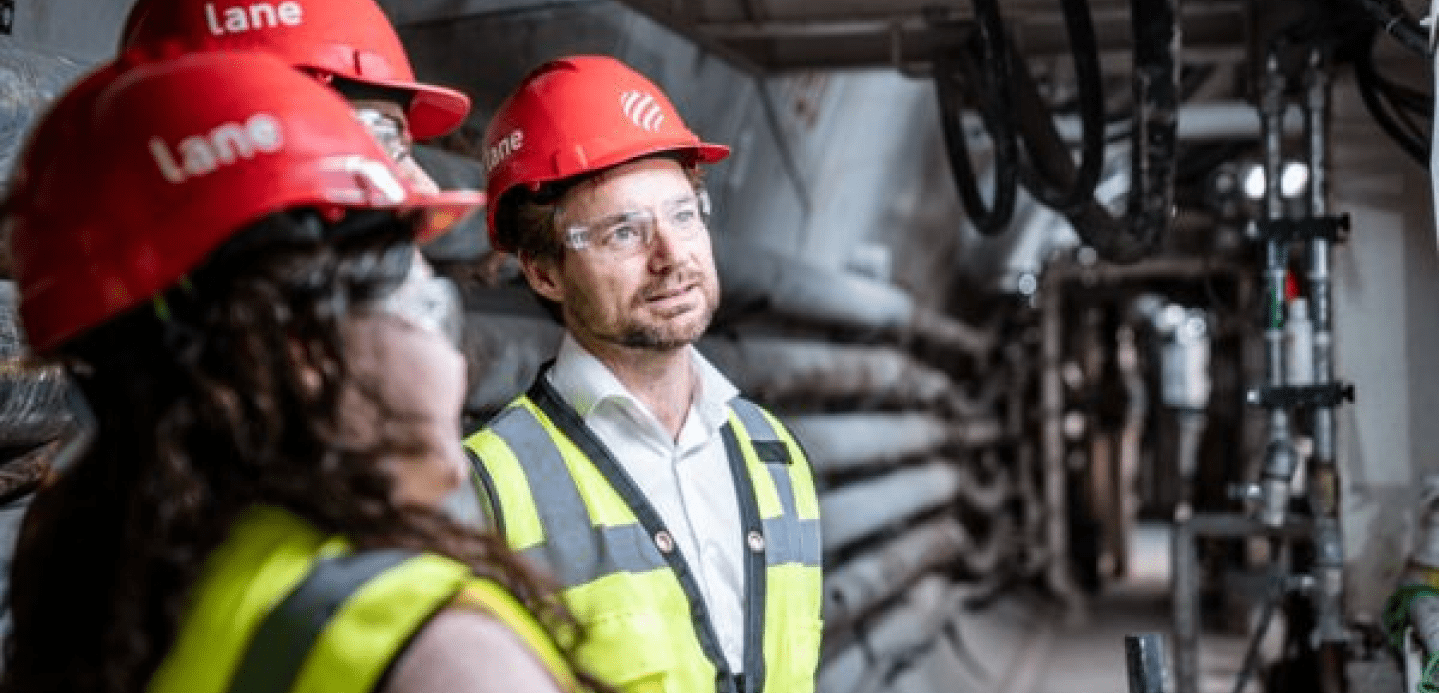 Our Purpose
Lane, partner for a sustainable future
Our Vision
We envision, design and build a new world, bringing the present closer to the future, to improve peoples' lives today and tomorrow.
Our Mission
We make sustainable development a reality in the areas in which we operate, applying the most innovative solutions to build major infrastructures.

Our Values
Excellence
We bring our best to the job, in our individual roles and as a company. That's how we meet our clients' expectations — and then exceed them. That's how we attract the best people — from employees to partners and suppliers. And that's how we build sustainable projects that meet the highest standards of quality and performance.
Respect
Respect means having the highest standards of safety. It means being inclusive and accountable to each other and our communities. And it means a commitment to sustainability and protecting the environment. It's a reminder to us all to take good care — of people, our business and the world around us.
Trust
We communicate with transparency, and we listen to understand — whether we're working with each other, our clients, our suppliers or our community. That's how we build high levels of trust that support safety, quality, performance, collaboration, teamwork and fairness. And that helps us develop a stronger culture, society and economy.
Integrity
We build major infrastructure projects that will shape the way people live, work and get from here to there for years to come. But we also have built — and continue to build — a reputation that will last. That means we do the right thing, demonstrating transparency, honesty and fairness in our actions and communications.
SUSTAINABLE INNOVATION
We build for the future, by continuously researching, developing and adopting innovative solutions and techniques for sustainable infrastructure. We employ new mechanisms and digitalization for greater efficiency. And we bring our highest respect for the environment and the principles of sustainability — to everything we do.

OUR DIFFERENTIATORS

Safety
Our safety approach is simple—simple measures can save lives.
Simple actions make a difference. It starts and ends with each employee striving to work safer every single day so they can return home safe at night.

Quality
Quality is everyone's responsibility.
Lane has a reputation for delivering quality products and services. That's because our employees work together to deliver a quality product the first time.
Ethics
We walk the talk.
Integrity is one of Lane's core values – we are committed to acting beyond reproach in all matters and to doing what is legal, moral, and ethical.

Self-Performance
We are true builders.
Lane is not just a typical contractor. In addition to having 130 years of construction management experience, we self-perform most of our work, an impressive accomplishment for a company of our size.

Environmental
We protect and enhance the environment.
Lane is committed to conducting business in an environmentally responsible way. By producing recycled materials and creating innovative solutions, our projects are not just safer but more efficient.

Community Outreach
Respect. It's who we are. It's in our values.
Being a good neighbor and giving back to the community are not just priorities, but part of Lane's core values.