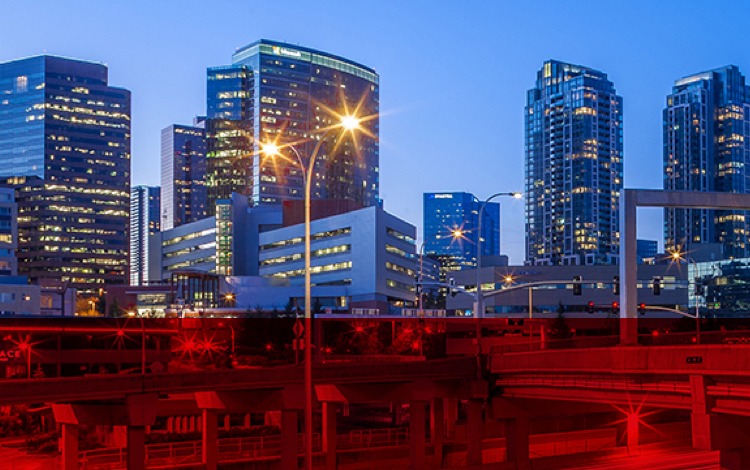 Picture Yourself Here: Panama City Beach Spotlight
Lane continues to expand its resume in the Sunshine state and is looking for skilled workers to join our team to help benefit the state of Florida as it continues to grow toward a more sustainable future. Check out our #photostory to see why Panama City Beach is where you should begin your journey with a new career at Lane!
Panama City Beach (PCB) is a waterfront town and an ideal vacation destination for many with its 27 miles of white-sand beaches lining the clear waters of the Gulf of Mexico. It is home to two state parks, St. Andrews State Park and Camp Helen State Park. St. Andrews is a great attraction for visitors who enjoy swimming, snorkeling, and surfing and are looking for overnight adventures. Camp Helen, which is bordered by Lake Powell, the largest costal dune lake in Florida, offers activities such as swimming, nature study, hiking, kayaking, and fresh and saltwater fishing. Both state parks are great family-oriented destinations offering fun and educational outdoor experiences.
PCB is also known for its award-winning golf courses and was named one of the nation's top three golf towns by Golf Digest magazine. With 320 days of sunshine a year and an average temperature of 74 degrees it is difficult to deny these ideal putting conditions. The weather is also perfect for beach days, and PCB has plenty of beaches to offer its residents and visitors! Dog Beach, Rick Seltzer Park, and Shell Island are just a few of the many beaches open to the public and offering unique and beautiful experiences. Fishing and scuba diving are popular activities as PCB has several artificial reefs positioned offshore and because the coastline is angled towards the west, sunsets over the Gulf of Mexico are nothing short of picturesque!
There is no shortage of waterfront formal dining options offering local seafood such as Saltwater Grill, which hosts a 25,000-gallon tropical saltwater aquarium inside the restaurant, or the Grand Marlin, but just as popular and delicious are the local seafood markets that steam and season their fresh catches right before your eyes! Anderson Seafood Market and Buddy's Seafood Market  are just a couple of great options. There are also plenty of casual eateries along the beaches featuring gorgeous PCB sunsets as well as local brewpubs such as History Class Brewing Company located downtown.
Family-friendly attractions like the Pier Park Mall have visitors wondering whether they are entering into an amusement park or a shopping mall. This massive open-air bazaar features 250 retail, dining, and entertainment options and is just steps from some of the best beaches. Great for a day of shopping for adults and kids can enjoy the outdoor play area with bungee jumping, bumper boats, a passenger train, laser tag, and more! For more slow-paced family fun the Panama City Center for the Arts is a great place to express your artistic side. The center is home to diverse exhibits, interactive classes, and special events. Admission to The Center is free to the public and is a wonderful place for those who love pottery, painting, and additional creative arts. Other destinations that are great for the whole family include the Science and Discovery Center, Ripley's Panama City Beach, and Gulf World, all offering fun and interactive activities.
With over $500 million worth of on-going work in Florida, Lane has certainly established itself as a key player in the expansion of the state's fast growing infrastructure. Come join Lane as we continue to help improve communities like PCB and the surrounding areas and enjoy the many perks that living in PBC has to offer by clicking here.