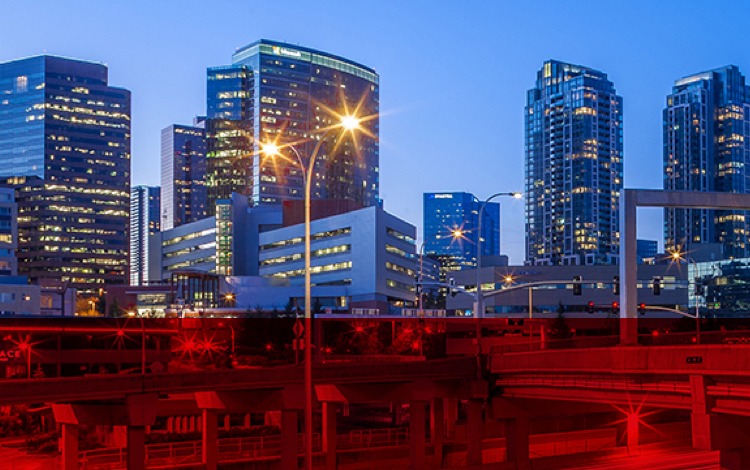 495 Express Lanes Northern Extension (495 NEXT)
The Washington, D.C. metropolitan area is one of the most congested regions of the United States and the population continues to grow resulting in increased traffic volumes along the I-495 corridor causing congestion, delays, and safety concerns. There is a strong need to address existing and future travel demands and relieve pressure on the general-purpose lanes in the area.
42%
Average savings in travel time
2,500
More people moved per hour
Overview
The 495 Express Lanes Northern Extension (495 NEXT) project will extend the existing I-495 Express Lanes for 2.5 miles from south of Old Dominion Drive northward to the George Washington Memorial Parkway, adding two high occupancy travel (HOT) lanes in each direction.
In addition to the 2.5 miles of new HOT lanes, the contract also calls for the replacement of multiple overpasses, the implementation of a shared-use path for bicyclists and pedestrians, and the restoration and construction of noise walls along the stretch of highway. Work is anticipated to begin in 2022 and the job is expected to be completed in 2025.
BENEFITS/POSITIVE ASPECTS TO COMMUNITY
Reduce congestion and improve roadway safety
Provide additional travel choices
Improve travel reliability
Reduce cut-through traffic on residential streets