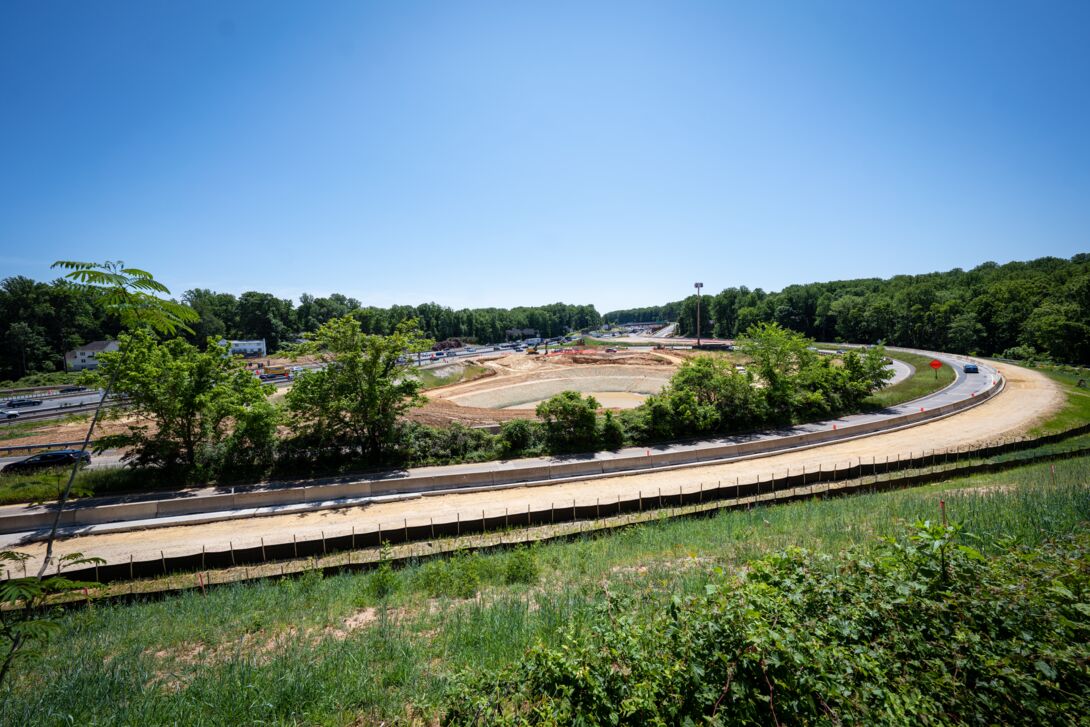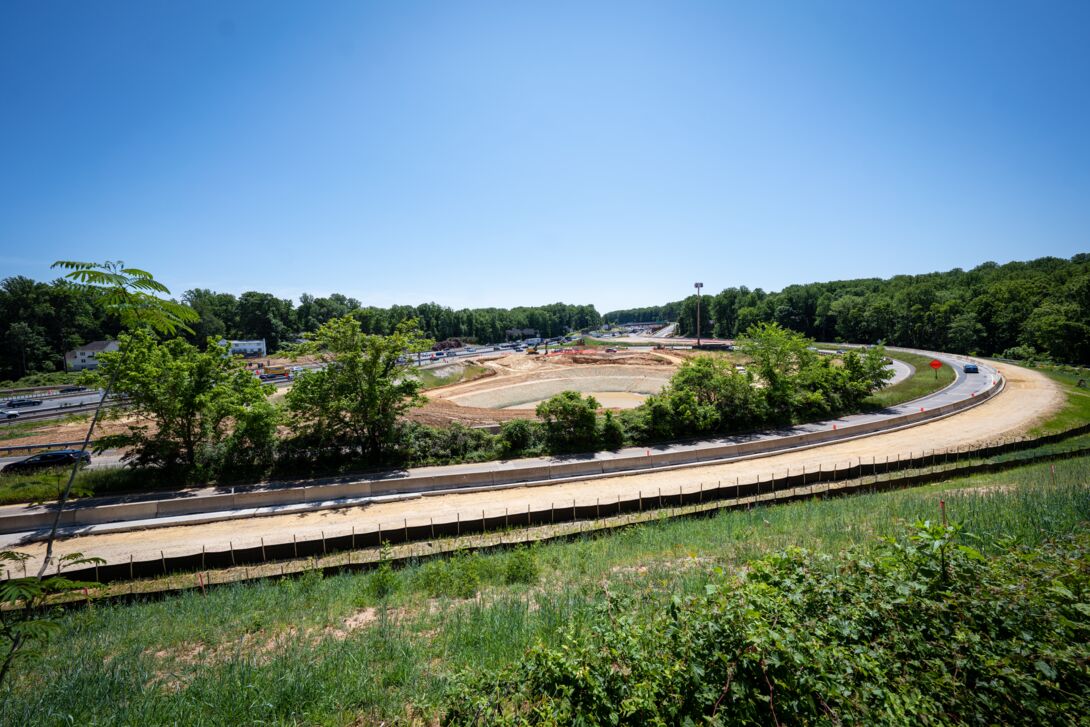 495 Express Lanes Northern Extension (495 NEXT)
The Washington, D.C. metropolitan area is one of the most congested regions of the United States and the population continues to grow.  As a result, traffic volumes are rising along the I-495 corridor, causing congestion, delays, and safety concerns. There is a strong need to address existing and future travel demands and relieve pressure on the general-purpose lanes in the area.
24
Minutes of travel time saved by Express Lanes users
Overview
The 495 Express Lanes Northern Extension (495 NEXT) project will extend the existing I-495 Express Lanes for 2.5 miles between the Dulles Toll Road and the George Washington Memorial Parkway, adding a total of four toll lanes that are free to high-occupancy-vehicle (HOV-3) users and transit services.
In addition to the Express Lanes, the contract also will replace multiple overpasses, add a shared-use path for bicyclists and pedestrians, and replace old noise walls and construct new sound barriers. Work began in March 2022 and the new Express Lanes are anticipated to open in late 2025, with the full job completed in 2026.
BENEFITS/POSITIVE ASPECTS TO COMMUNITY
Reduce congestion and improve roadway safety
Provide additional travel choices
Improve travel reliability
Reduce cut-through traffic on residential streets