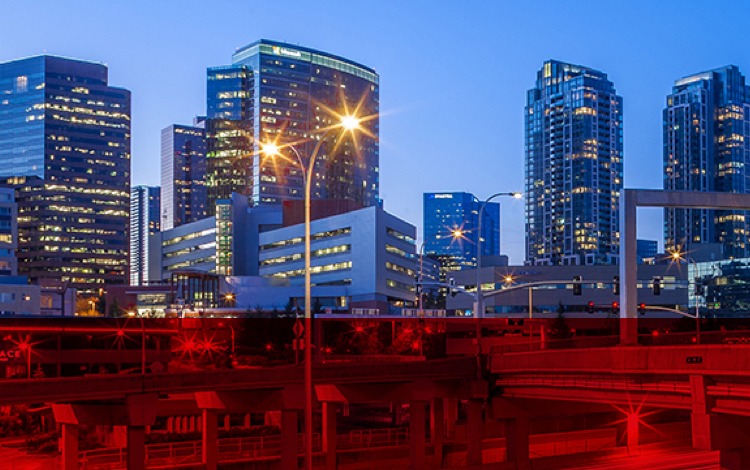 The I-495 Express Lanes project is the most significant package of improvements to the Capital Beltway in a generation. Drivers are now given the option of paying a toll for a faster, more predictable trip. Drivers using the HOT lanes also have access to HOV lanes usually limited to vehicles with multiple occupants. 
5,000,000
Man-Hours Worked Safely Without Incident
Overview
Lane constructed two new lanes in each direction on a 14-mile stretch of I-495 from the Springfield Interchange to just north of the Dulles Toll Road. The project involved the replacement of more than $260 million of aging infrastructure, including 58 bridges and overpasses.
The project achieved a major safety milestone – five million safe work hours from September 2, 2010 to September 12, 2012 without a lost-time incident.
Technical Highlights
The project includes:
11 major interchanges
major Advanced Traffic Management Systems
13 miles of new sound walls
a peak workforce of over 1,000 people.
RECOGNITION
Numerous awards were presented to Fluor-Lane for this project in the following categories:
Safety: Fluor Safety Excellence Award; ARTBA 2011 Work Zone Safety Awareness Award; NAPA 2012 Operations Safety Innovation Award
Development: Excellence in Virginia Government Public-Private Partnership Award
Finance: Euromoney – Bond Deal of the Year
Public outreach: VDOT and Megaprojects, Commonwealth of Virginia Award of Excellence, Integrated Communications
Construction: Construction Management Association of America 2013 Project Achievement Award