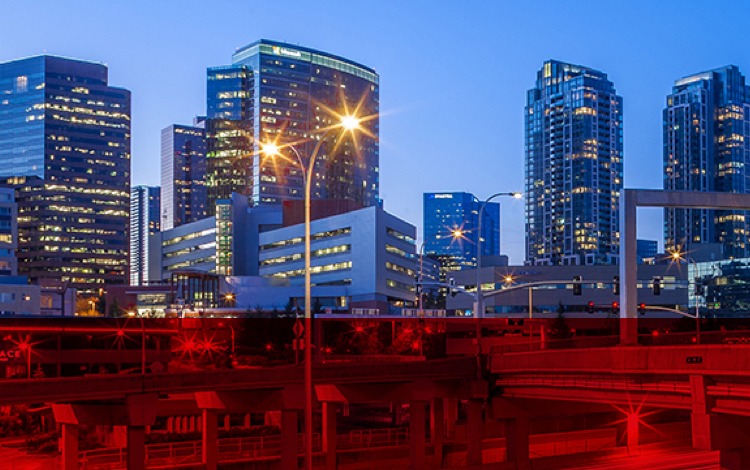 A. Max Brewer Bridge Replacement
The original A. Max Brewer Bridge was in poor condition and considered to be functionally obsolete by today's design standards. Its lack of shoulders, and inadequate pedestrian and bicycle facilities just added to the deficiencies.
300
Increased square feet of fishing pier with ADA compliant access
Overview
The original bridge was replaced with a 3,207-foot, high-level fixed bridge, which includes a three-span continuous superstructure main unit with 65 feet of vertical clearance. Lane proposed the winning concept for one continuous bridge as opposed to multiple bridges, something that no competitor offered in their proposal. This enhancement minimized environmental impacts to mangroves, improved recreational access for the community, and enhanced overall aesthetics by eliminating MSE walls that would have blocked views of the Indian River.
Lane coordinated the operation of the existing swing-span bridge with Brevard County to rotate the movable span in differing directions — facilitating maritime traffic and construction at the same time.
Technical Highlights
The project includes:
19,350 CY of embankment
14,997 CY of structural concrete
2,961,336 LB of reinforcing steel
19,236 FT precast 78-inch bulb tees
A 300-foot, ADA-compliant fishing pier adjacent to the bridge
RECOGNITION
2011 Florida Transportation Builders Association Best in Construction Design-Build
2012 Design-Build Institute of America Merit Award in the Transportation Category for the Florida Design-Build Awards
2012 America's Transportation Award: Best Use of Innovation, Medium Project Category
2012 American Association of State Highway and Transportation Officials (AASHTO): People's Choice Award (National Award)
2013 Florida Institute of Consulting Engineers (FICE) Engineering Excellence Grand Award
2013 American Council of Engineering Companies (ACEC): National Recognition Award (National Award)