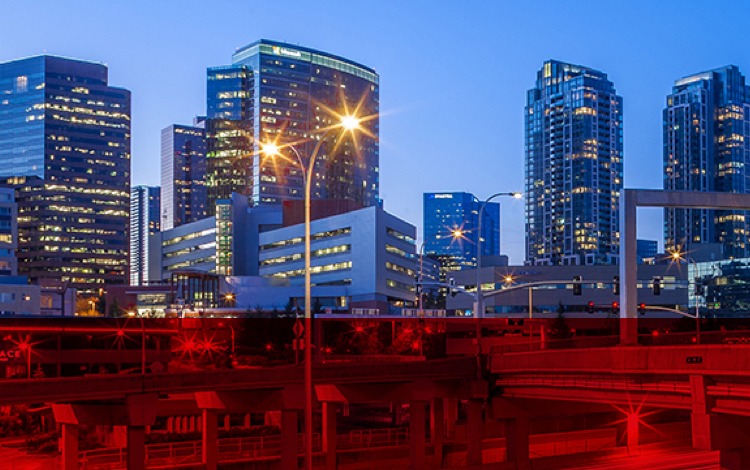 Dugway Storage Tunnel, OH
The Northeast Ohio Regional Sewer District and the Environmental Protection Agency negotiated an overall program to reduce raw sewage discharges to the environment. The project is part of a broader plan for the collection, storage, and treatment of these waters, with the objective of reducing the level of environmental pollution in Lake Erie.
370,000,000
Gallons of combined stormwater and sewage captured for treatment each year, and prevented from discharging into local waterways
98%
Reduction in combined stormwater and sewer overflows once Project Clean Lake is complete
Overview
Known as a consent decree, the agreement outlines specific projects and milestones that will reduce those discharges from 4.5 billion gallons (annually to 494 million gallons during an overall period of 25 years.)
Several tunnels, ranging from 2 to 5 miles in length, up to 300 feet underground, and up to 24 feet in diameter, are part of this program. There are 5 remaining tunnel projects: the Dugway Storage Tunnel, Shoreline Tunnel, Southerly Tunnel, Big Creek Tunnel, and the Westerly Tunnel.
The Dugway Storage Tunnel is a combined sewer overflow deep tunnel project that will provide additional storage of combined sewer flows during wet weather events, reducing the number of combined sewer discharges into the environment.
Technical Highlights
The contract envisages the construction of 6 shafts of varying diameters and depths, connections between the tunnel and the shafts, and a series of concrete structures for the collection and transporting of wastewater and rainwater.
The project includes construction of the following elements:
14,840 linear feet of 24-foot diameter tunnel
Six deep shafts
Adit connections between shafts and tunnel
Concrete Structures for the collection and transporting of wastewater and rainwater
Site/civil restoration
Modifications to existing regulatory structures