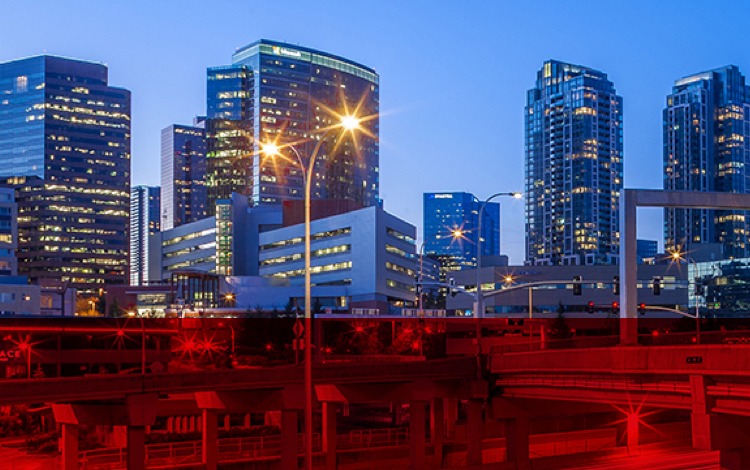 Dulles International Airport 4th Runway Earthwork & Paving
Washington Dulles International Airport (Dulles) handles most international flights arriving and departing in the greater Washington DC market. Over time, an increase in the number of flights caused need to expand its three-runway system. The combined earthwork and paving packages included site preparation, grading and drainage, and concrete paving necessary to add a new 10,200-foot-long, 22-inch-thick concrete runway and parallel taxiway to Dulles' existing facilities.
Overview
Lane had just completed work on the reconstruction of the third major runway at Dulles when it was awarded the first of three packages for the construction of a critical new fourth runway. Lane had to meet strict Federal Aviation Administration (FAA) guidelines as it removed more than 2.3 million cubic yards (CY) of earth and rock and placed embankment in preparation for construction of Runway 1L/19R and its parallel taxiway and de-icing pad.
Technical Highlights
The total project, including runway, taxiway, de-icing pad and perimeter roadways, required more than 675 acres of heavy clearing and grubbing; placement of 15,300 linear feet (LF) of various-size reinforced concrete pipe; stripping and replacing 525,000 CY of topsoil; installation of 22,000 LF of security fence; and construction of over 4,700 LF of various size box culverts. Lane completed the project in eight months with an outstanding safety record with an incidence rate of 1.2 and no lost time incidents.