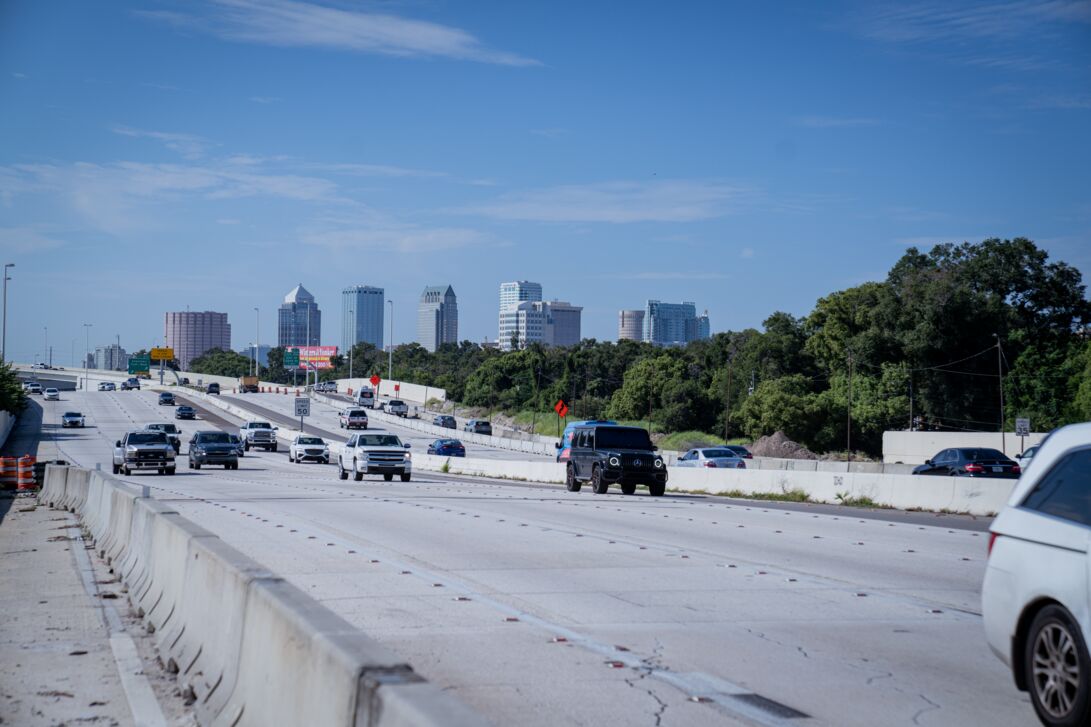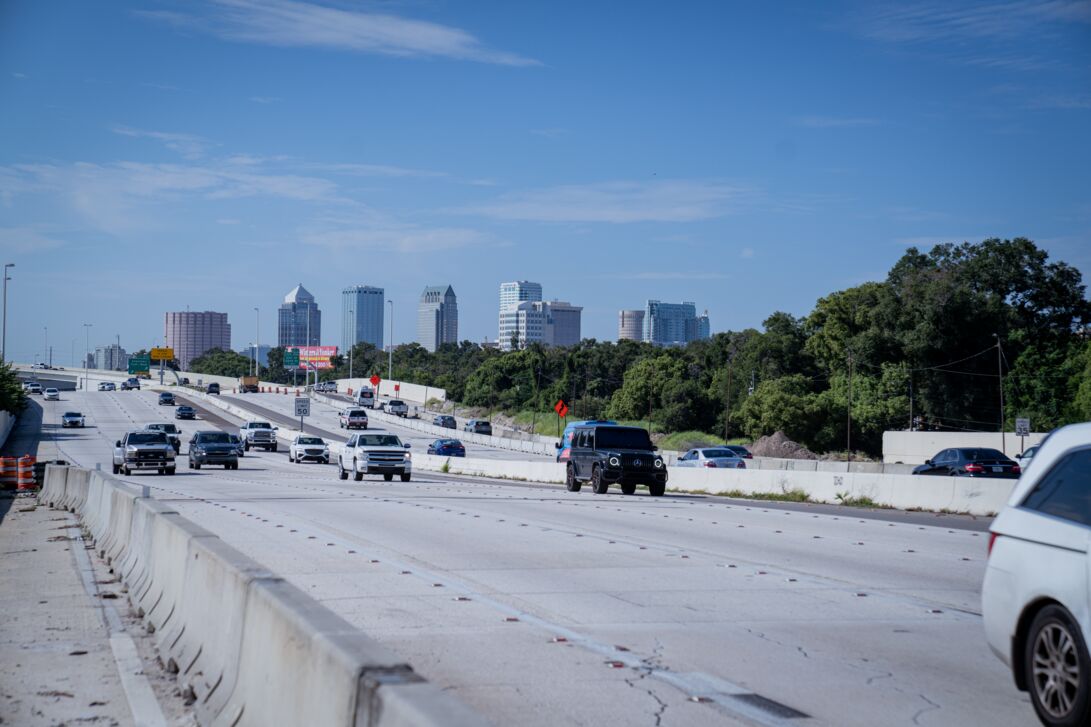 The project is key to the surrounding innovation district known for its growing healthcare and economic center. Once completed, the project will provide more efficient mobility of people and goods through the Tampa Bay area and the entire state of Florida.
97%
recycled content within rebar used
11%
Of the contract volume is committed to Disadvantaged Business Enterprises (DBEs)
7
new online retention ponds
Overview
The $85 million project along the I-275 Corridor from the I-4/I-275 Interchange to north of Hillsborough Avenue will enhance safety and traffic operations, add general use capacity, provide sound barriers, and integrate opportunities for transit. Work includes widening for one additional lane in each direction, widening the outside shoulders to accommodate Regional Rapid Transit, and installing new aesthetics and noise walls. Interchange improvements will also include pedestrian and bike enhancements.
Construction is expected to begin in the fall of 2021.
BENEFITS/POSITIVE ASPECTS TO COMMUNITY
Provides interstate access to tourist destinations, employment centers, and the University of South Florida
More efficient mobility of people and goods through the Tampa Bay area
Technical Highlights
2 additional travel lanes
Widening lane shoulders
Noise wall installation
Pedestrian/bicycle path