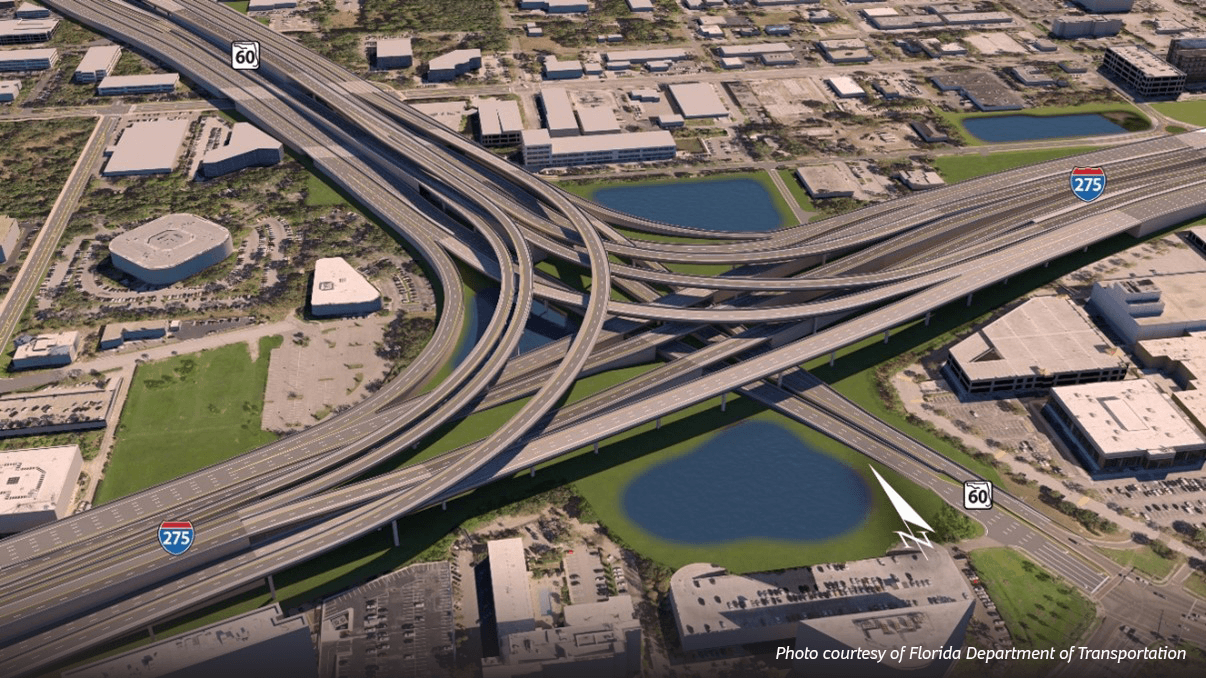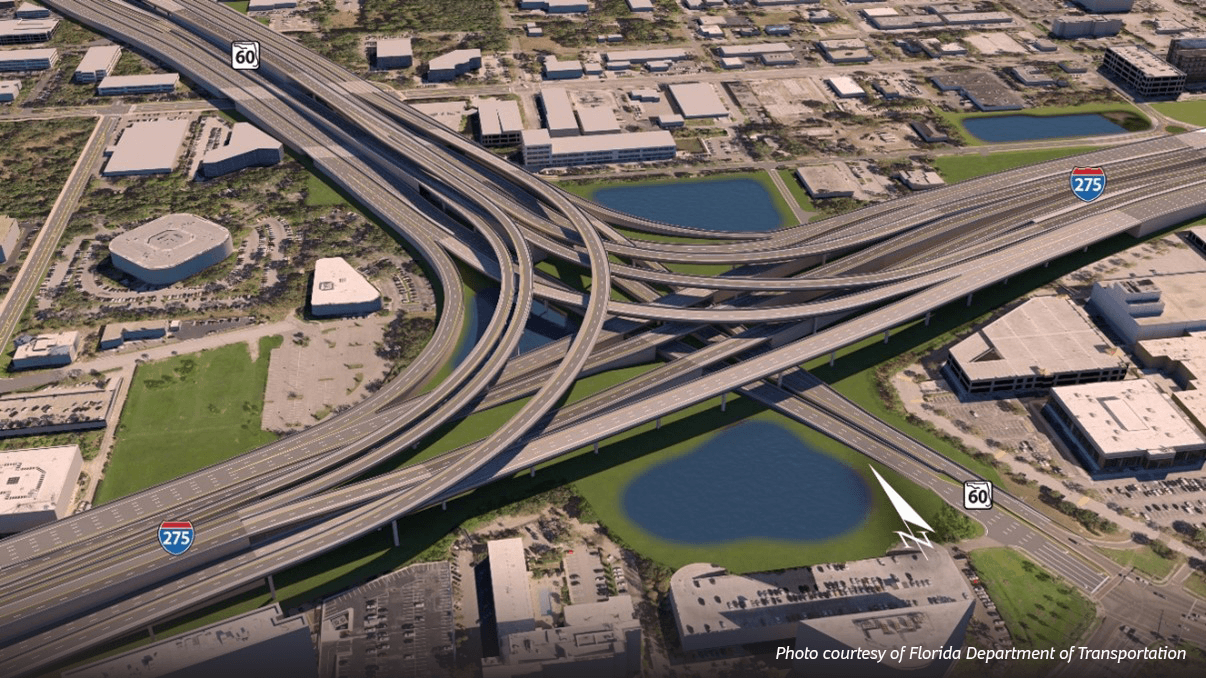 I-275/SR 60 Westshore Interchange
Overview
The Westshore District is the largest central business district in the state of Florida. Located on the western edge of Tampa, the Westshore district, the approximate 10 square mile business district provides access to Bay Area residential neighborhoods, Tampa International Airport, three major interstates, and two HART transit centers. This vibrant area is home to some 4,000 businesses and because of its central location, several high-speed, high-volume interstates converge within a two-mile radius cause significant congestion.
The region's steady growth in population, as well as an increase in traffic to the airport, have only reinforced the urgency for the Superior-Lane JV to successfully complete the Westshore Interchange Project.
The project includes full reconstruction of the interchange with improvements along the east end of the Howard Frankland Bridge to downtown Tampa and north on State Road 60 extending to State Road 589 (Veterans Expressway). The Superior-Lane JV will develop a modern design and added capacity with general use and tolled express lanes. The interchange and express lanes will have new flyover ramps and tolled direct connect ramps improving traffic flow between I-275 and Tampa International Airport (TIA), Veterans Expressway and SR 60. The new design would improve local traffic circulation and safety for more than 180,000 daily commuters. Once complete, the express lanes will provide drivers with a new choice and reliable travel times across Tampa Bay and the Veterans Expressway.
Throughout the planning process, key stakeholders, including TIA and the Westshore Alliance, have provided input regarding design, aesthetics, community, and amenities, demonstrating their strong support for the project.
With a planned total 3,075-day contract duration, the Westshore Interchange reconstruction will be completed in three phases: planning, preconstruction, and construction. The estimated time of completion for the planning phase is January 2024, with construction set to begin in Spring 2024.
Technical Highlights
Tolled express lanes
Direct Connect Express ramps
New Modern Flyover ramps
43 New Bridges
2 M SF of Retaining Wall
1 M CY of Embankment
102,000 TN Asphalt
115,000 SY Concrete Pavement
BENEFITS/POSITIVE ASPECTS TO COMMUNITY
Enhance driver safety
Reduce travel times
Increased vehicle capacity
Reduce vehicle idling emissions
Bicycle and pedestrian facilities
Reconnect roads and neighborhoods