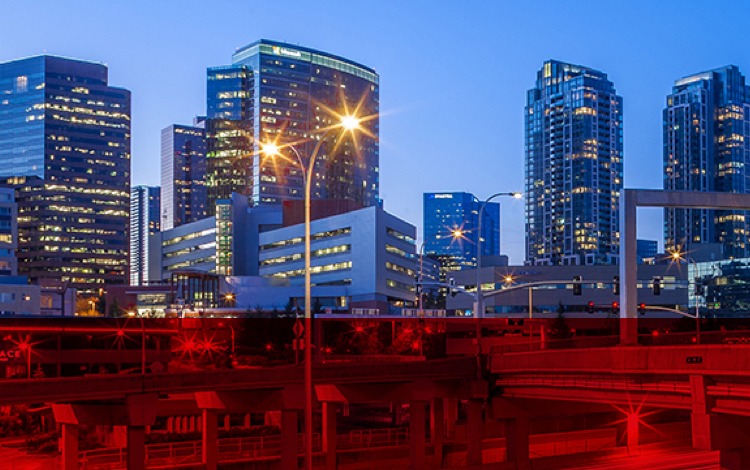 I-395 Express Lanes Extension
The project extends the Interstate 395 Express Lanes from Fairfax County through Alexandria and Arlington in Virginia to the Washington, D.C. line. The toll lanes were extended for eight miles north from Turkeycock Run near Edsall Road in Alexandria to the vicinity of Eads Street in Arlington near the Pentagon.
50%
Savings in Travel Time
Overview
Technical Highlights
The project added a third reversible HOT lane on I-395, accessible for free by vehicles with three or more occupants and an E-ZPass Flex transponder, or for a toll by all others.
The improvements were primarily built within the existing footprint of the I-395 HOV lanes.
KEY IMPROVEMENTS
Extended express lanes to the vicinity of Eads Street
Provided new travel options for single-occupant drivers
Installed an active traffic management system to keep traffic moving
Improved connections between the I-395 Express Lanes and Eads Street
Provided dedicated annual funding for transit
BENEFITS/POSITIVE ASPECTS TO COMMUNITY
For drivers chugging along an eight-mile stretch of the I-395 corridor, the 395 Express Lanes Extension project eases traffic congestion―and the tension of the daily commute. For nearby neighborhoods, sound walls subdue the traffic noise.
The project provides more options for faster and more reliable travel in one of the most heavily traveled corridors in the country and expands the region's network of express lanes.