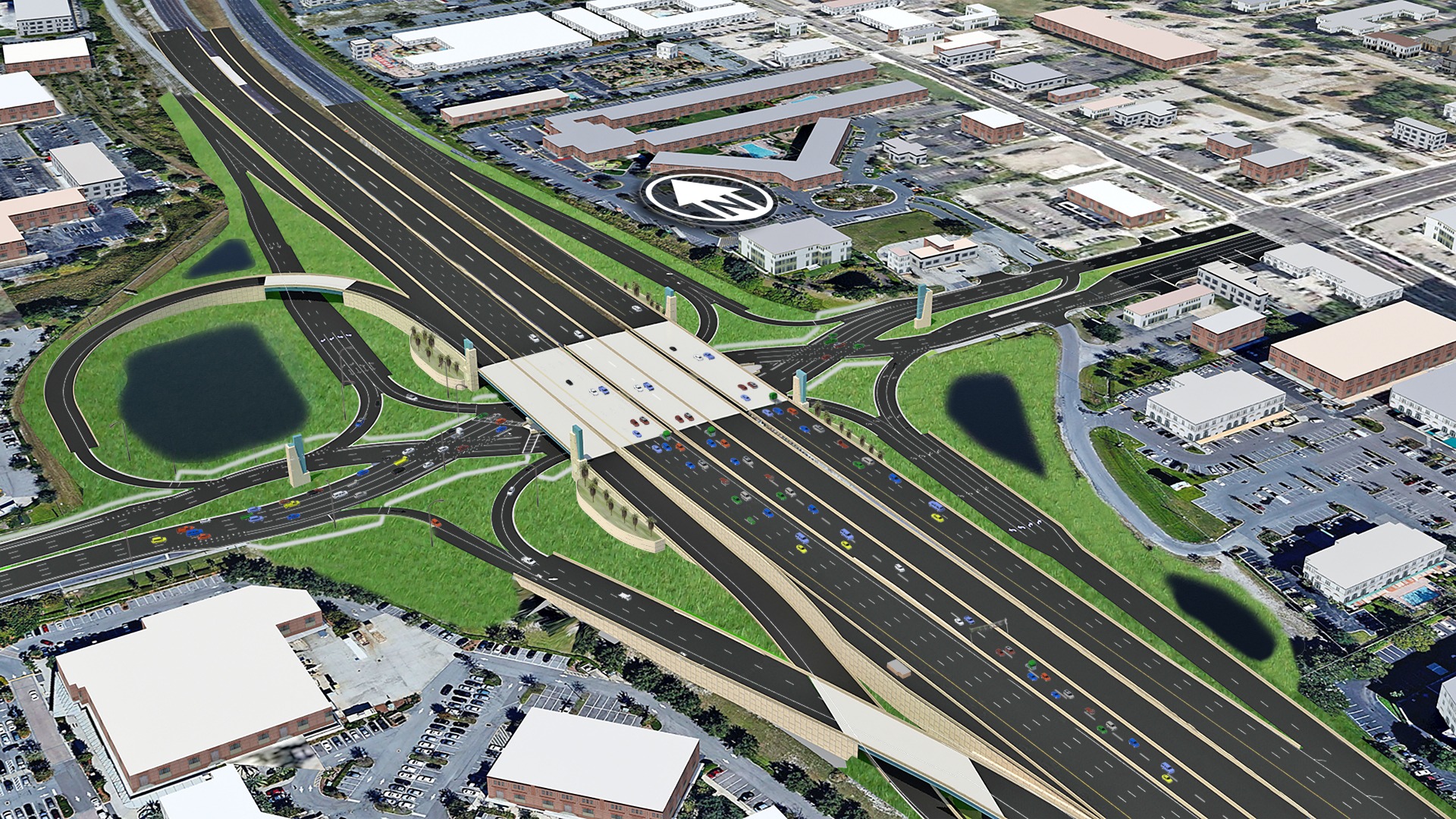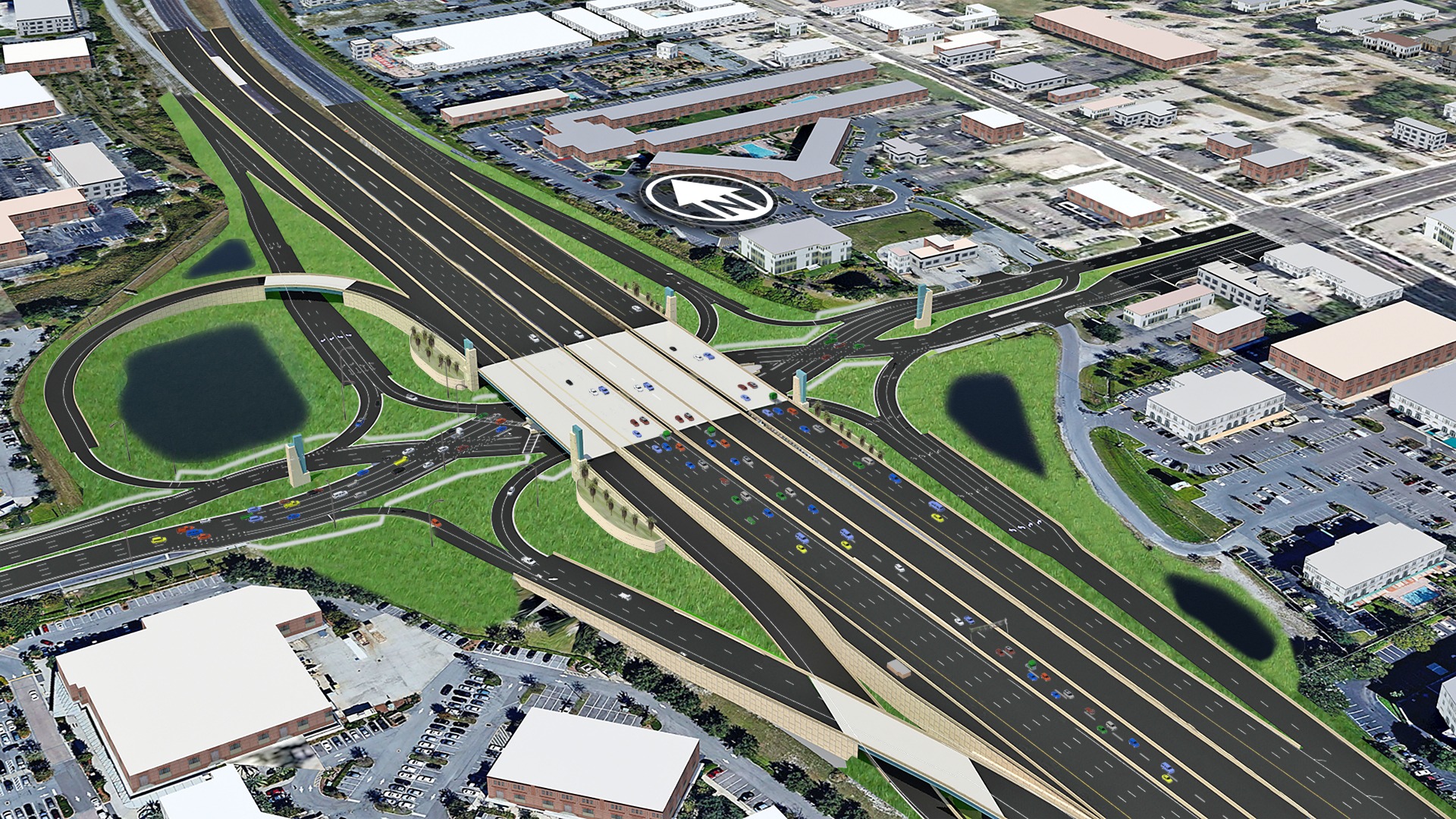 I-4 and Sand Lake Road Interchange Improvements
The I-4 and Sand Lake Road (State Road 482) project is part of the I-4 Beyond the Ultimate (BTU) plan.
Overview
This $218 million contract will increase capacity, mobility, and safety at the interchange Sand Lake Road and Turkey Lake Road in Orange County, Florida. The project includes widening I-4 for 3.5 miles to accommodate the extension of tolled express lanes and reconstructing 0.5 miles of Sand Lake Road to prepare for the installation of a Diverging Diamond Interchange (DDI) with I-4. Reconfiguring the interchange as a DDI allows left turns that do no cross oncoming traffic which decreases the number of potential conflict points and also allows for almost double the amount of traffic to move through the intersection at the same time. Other project improvements include two bridge replacements, a new bridge for the express lanes, three new ramp bridges, the widening of one bridge, tolling facilities, traffic signals, and a significant aesthetics package to promote a consistent I-4 corridor.
This highly congested interchange is part of Orlando's ever-popular tourist corridor that connects attractions including Universal Studios Orlando, International Drive, Sea World, and Walt Disney World. Once completed, this revamped interchange will help minimize travel times and decrease the time that vehicles sit idle at busy traffic signals.
Lane was awarded the highest technical score, in part due to the innovative design solutions which it implemented. This included an interchange configuration that was more constructible and allowed the project to be built in a more efficient manner.
Work on this design-build project is anticipated to commence in the spring of 2023.
Technical Highlights
Widening 3.5 miles of tolled lanes
Reconfiguring interchange to a Diverging Diamond (DDI)
Two bridge replacements
One new bridge
New traffic signals
Enhanced aesthetics package
Updating signage
BENEFITS/POSITIVE ASPECTS TO COMMUNITY
Enhanced driver safety
Reduced travel times
Reduced vehicle idling emissions