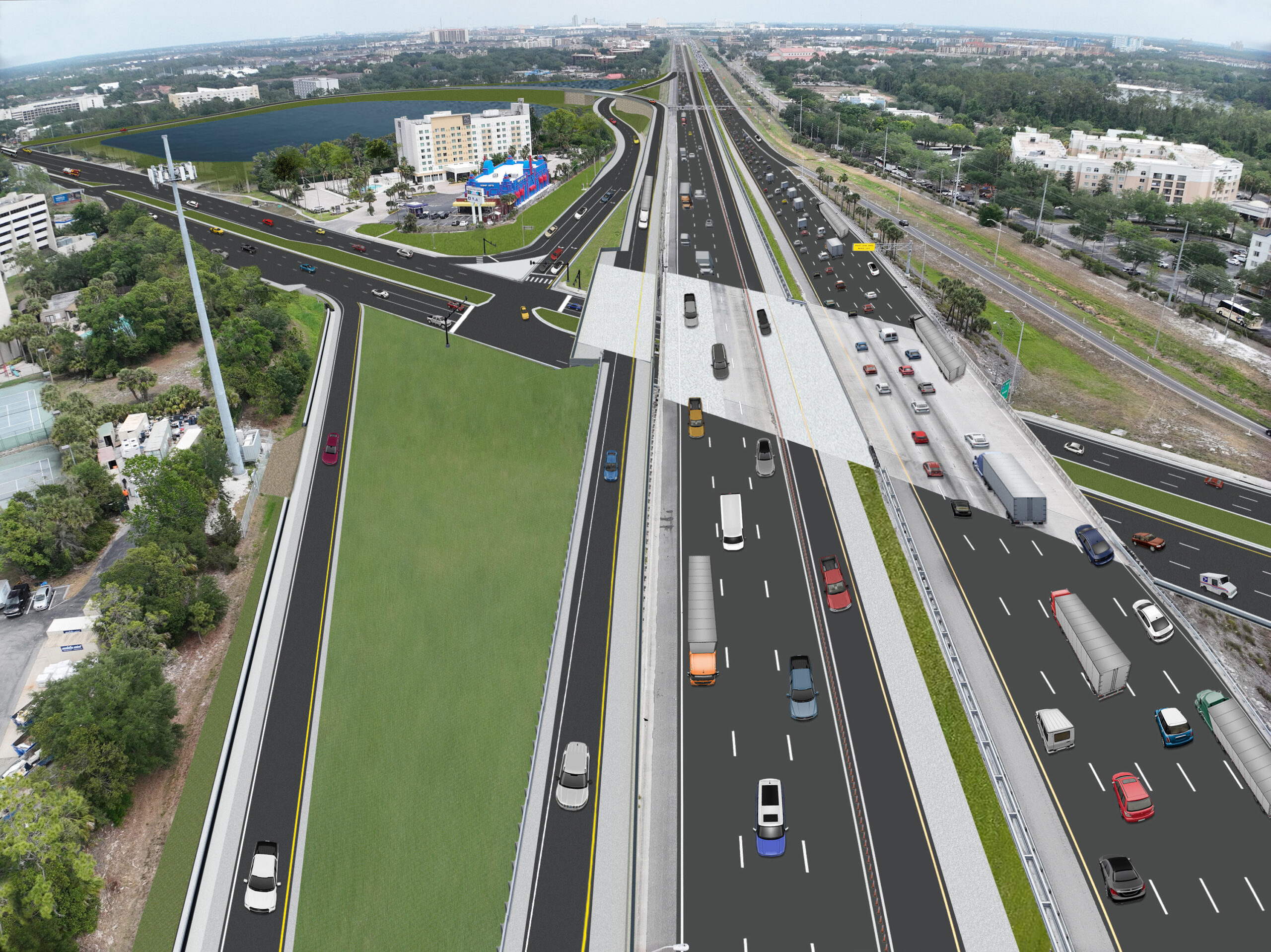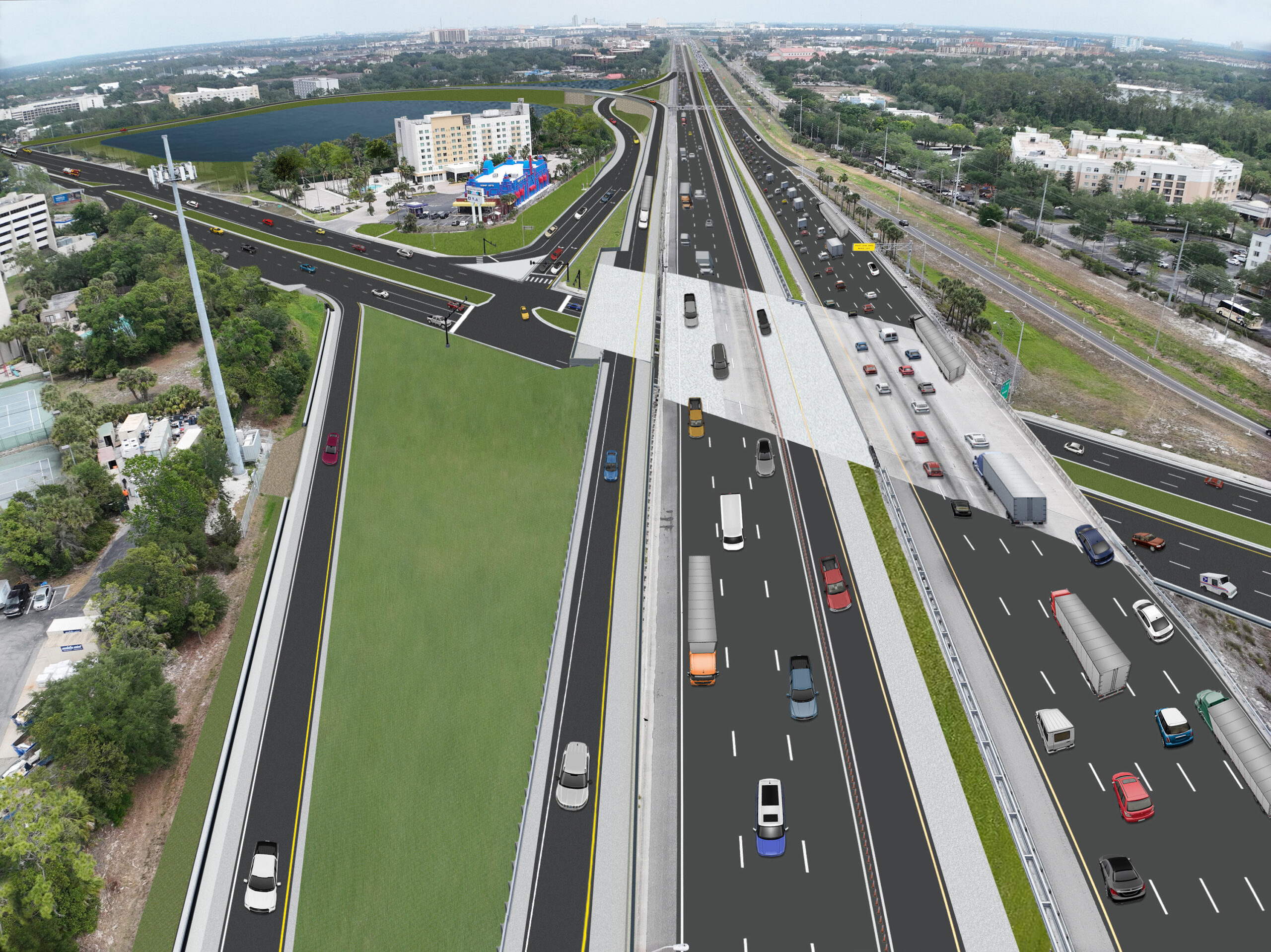 I-4 State Road 535 Apopka – Vineland Road Interchange
The $102 million design-build project serves more than 150,000 vehicles each day. The interchange is a major access point to Walt Disney World, shopping, hotels, and many other tourist destinations.
Overview
The project will enhance driver safety through a more efficient roadway design that alleviates traffic weaving and includes updated signage. Maintaining access to Disney attractions and the numerous hotels that serve it is an important aspect of the project.
As part of Lane's commitment to sustainable infrastructure, this project's goal of improving safety and mobility will decrease the amount of time that vehicles currently sit in traffic. The project also presents opportunities to recycle asphalt pavement, concrete, and steel. Reusing these project elements further helps to conserve resources and promote a better world. Construction is scheduled to begin in 2024.
Technical Highlights
Two new bridges
Two bridge widenings
22,558 linear feet of drainage
31,887 tons of asphalt paving
5 miles of median widening
100,000 square feet MSE Walls
408,000 pounds reinforcing steel