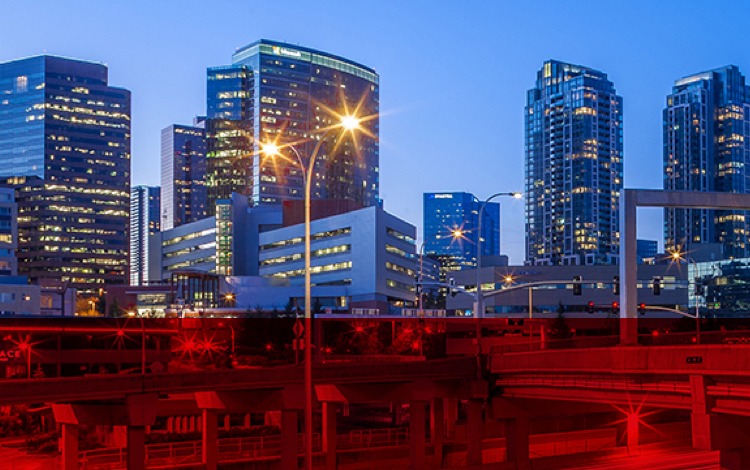 I-4 Ultimate Improvement Project
I-4 Mobility Partners has entered into a 40-year concession agreement with the Florida Department of Transportation (FDOT) to design, build, finance, operate, and maintain the $2.3 billion I-4 Ultimate project. Lane is a member of the lead contractor joint venture of I-4 Mobility Partners, called SGL Constructors, along with Skanska and Granite.
Overview
The project includes the reconstruction of 21 miles of Interstate 4 (I-4) from west of Kirkman Road in Orange County to east of SR 434 in Seminole County, including the addition of four tolled express lanes to I-4 while maintaining the existing free general use lanes.  The express lanes will be operated with variable tolls which will be adjusted to improve traffic flow throughout the corridor.
The I-4 Ultimate project will reconstruct 15 major interchanges and construction on 140 bridges (13 will be widened, 74 will be replaced, and 53 will be newly constructed). SGL Constructors will pave the new and existing roadways with approximately 1.1 million tons of asphalt and 162,000 CY of concrete. There will be approximately 73 miles of drainage pipe installed and nearly 236 miles of bridge pile driven through the corridor.