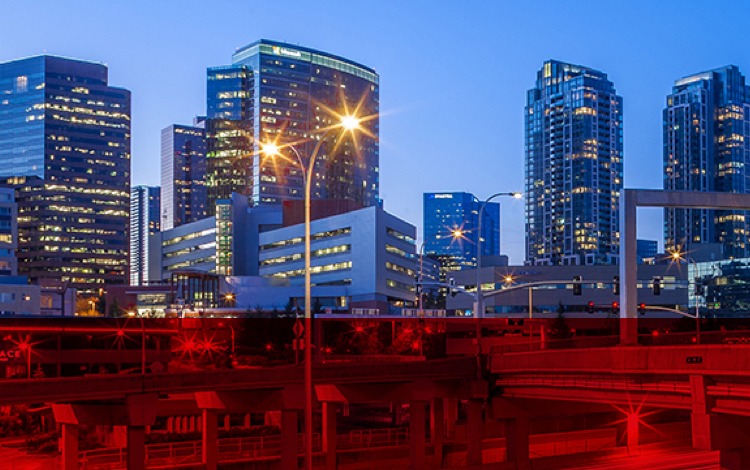 Lane is designing and building improvements to the oldest section of I-440 in Wake County, NC.
47%
Reduced Right-Of-Way impacts
$1.7
Million Minimum 10-Year Savings Cost due to Optimizations
Overview
Built back in the 1960s, the 6.5-mile stretch will be rehabilitated and modernized to today's standards – after carrying increasing loads of traffic over the past 60 years. Enhancing traffic access, flow, and efficiency are the goals of Lane's $346 million I-440 Beltline Widening project for the North Carolina Department of Transportation (NCDOT).
The heavily traveled roadway and interchanges between Walnut Street in Cary and Wade Avenue in Raleigh have substandard design elements, such as poor sight lines, narrow shoulders, and narrow medians, as well as short acceleration and deceleration lanes, according to NCDOT.
Improvements to I-440, referred to locally as the Raleigh Beltline, will widen 6.5 miles of the roadway from four lanes to six lanes, from south of SR 1313 (Walnut Street) in Cary, NC to north of SR 1728 (Wade Avenue) in Raleigh, NC​.
According to NCDOT, North Carolina's population has grown enormously in recent years, making the state one of the fastest growing in the nation. With more people living, working, and visiting North Carolina, there are also more people on the roads. The I-440 Beltline Widening project is one example of how NCDOT strives for ways to improve traffic flow and safety for drivers.
Lane's work on the I-440 Beltline Widening project started in 2019. Completion by mid-2023 is planned.
Technical Highlights
Upgrade interchanges
Replace pavement and bridges
Build railroad grade separations for:
Beryl Road and Norfolk Southern Railway/North Carolina Railroad/CSX Railroad
C-54 (Hillsborough Street) at Blue Ridge Road in Raleigh