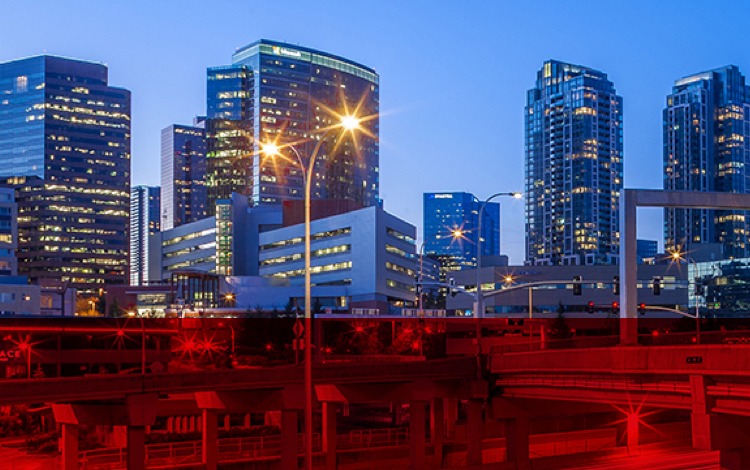 I-66 Eastbound Widening Inside the Beltway
I-66 is one of just two main highways providing access to Washington, D.C. and the surrounding areas. As part of the Virginia Department of Transportation's Transform 66 program, which aims to help move more people through the busy I-66 corridor, Lane is adding a through lane along approximately 4 miles of eastbound I-66 from the Dulles Connector Road (Route 267) to Fairfax Drive (Route 237) in Arlington County.
Overview
The highway widening is needed to accommodate residents of the Northern Virginia area who are traveling into Washington, D.C., and also to address the increasing congestion from reverse commuters who live in Arlington, Alexandria, and Washington, D.C., and commute to jobs in the Tysons and Dulles Corridor areas.
Once completed, the project is expected to help move more commuters, reduce congestion, and provide an alternate travel option. Construction started in mid-2018 and will take about 30 months to complete.
Technical Highlights
The project includes:
exit ramp modifications
bridge widening and rehabilitation
construction of a new above-grade pedestrian crossing of the Washington & Old Dominion Trail biking trail
installation of new sound walls and lighting
storm water management and drainage improvements