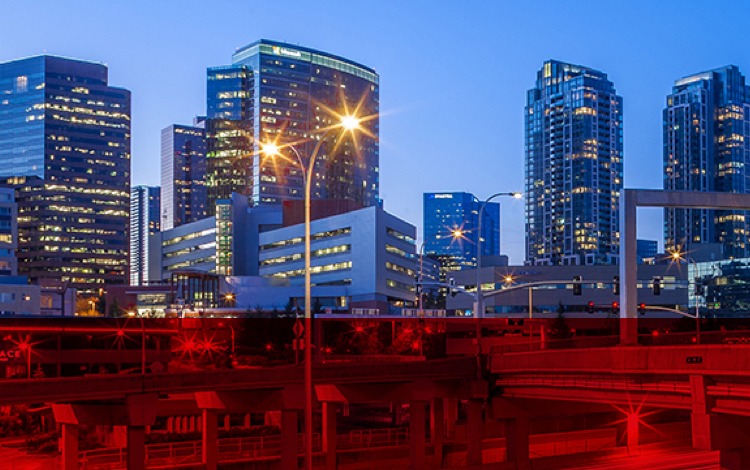 As part of an $800 million improvement plan for the I-85 corridor, Lane is widening 8.4 miles of I-85 from 4 to 6 lanes, and upgrading 4 interchanges and frontage roads.
Overview
Lane, along with Michael Baker International, proposed innovative design solutions that protect existing utility operations, limits environmental impact, and provide significant cost and schedule savings to the owner.
One solution involved moving construction on Exit 106 just 750 feet to the south, which eliminated the need for significant utility relocation and right-of-way acquisition.
Once complete, the project will accommodate increased traffic volume which is currently projected to be over capacity by 2040, and improve overall safety for the traveling public. The construction is slated for completion by October 2021.
Technical Highlights
The project includes:
upgrading 4 interchanges and associated crossing roads and frontage roads
replacement of 4 roadway bridge structures, including 2 staged-construction bridges
replacement of 1 railroad bridge over I-85
RECOGNITION
2022 Carolina AGC Presidential Award for Safety Excellence for Zero Lost Time Incidents in the Federal and Heavy Division