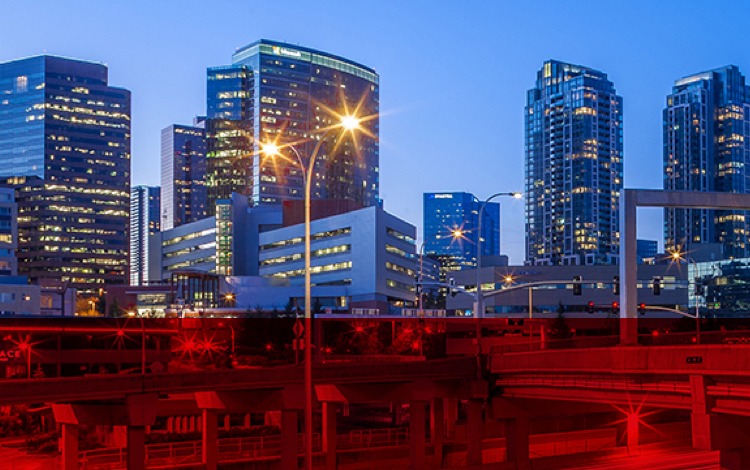 The project included the widening of approximately seven miles of I-85 from four to eight lanes from south of Bruton Smith Boulevard/Concord Mills Boulevard to north of NC 73 and improvements to roads around the interchange.
Overview
Due to the severe congestion and contract hauling restrictions on all of the roads crossing the I-85 corridor, using an existing bridge was not an option in this situation. Lane staff subsequently determined that the construction of a temporary bridge was warranted to implement the previously successful median access ramp concept.
The safety improvements resulting from this concept are significant. The need to haul 40,000 loads of material across interstate traffic into the median has been completely eliminated and, while hauling is critical, thousands of trips by construction and NCDOT inspection staff have also been made safely and without entering traffic.
Ultimately, the public will benefit from this innovation; this includes all taxpayers and any drivers who use this facility. Any member of the public that travels on I-85 in Cabarrus County will recognize the marked improvement in safety and reduced impacts to traffic resulting from this concept.
RECOGNITION
The project recently won the following awards:
2013 National Asphalt Pavement Association "Asphalt Operations Safety Innovations" Award
2012 American Road & Transportation Builders Association "TransOvation" Award
2012 American Road & Transportation Builders Association "Roadway Work Zone Safety Awareness" Award