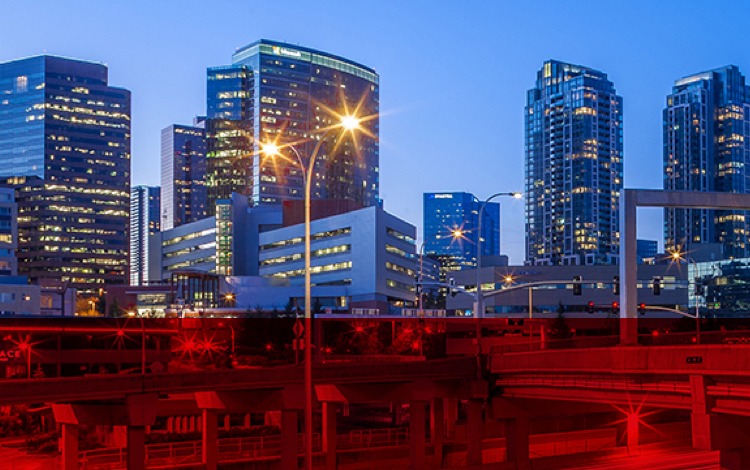 Kansas Citys Levees Flood Risk Management
More than 27,000 residents and 2,700 businesses and structures will benefit from the reduced risk of potential flooding produced by approximately 32 miles of existing levees and floodwalls along the Kansas and Missouri Rivers in Kansas City, Kansas and Kansas City, Missouri.
200%
Less likely to experience flooding
16+
Miles of levees to be raised
$9.47 Billion
In property values to be protected from flood damage
Overview
This project will reduce the risk of a levee breach or overtopping and subsequent major flood damage within the heart of Kansas City's industrial and commercial districts, reducing the flood risk to residents, and helping to preserve more than $10 billion in infrastructure, including one of the largest networks of U.S. Class I rail yards in the nation.
Work anticipated by the contract includes raising the existing levees and floodwalls by an average of four feet, replacement and modification of existing levees and floodwalls, new sections of levees and floodwalls, and numerous rail yard flood gate closure structures located within the states of Kansas and Missouri along some 17 miles of the Argentine, Armourdale, and Central Industrial District (CID) Levee Units on the Kansas River.
Work is anticipated to begin in June of 2021 and the job is expected to be completed in 2026.
Technical Highlights
1,000,000+ cubic yards of earthwork
25,000 feet of new concrete floodwall
120 new relief wells
Replacement of 12 high-traffic railroad closure structures
Improvements to nearly 40 drainage structures
Modifications to over 175 existing utilities
BENEFITS/POSITIVE ASPECTS TO COMMUNITY
Reduce the risk of flooding;
Improve the reliability and resiliency of the levee and floodwall system;
Improve deteriorated and aging infrastructure;
Strengthen infrastructure performance during future floods; and
Improve levee safety and flood awareness.