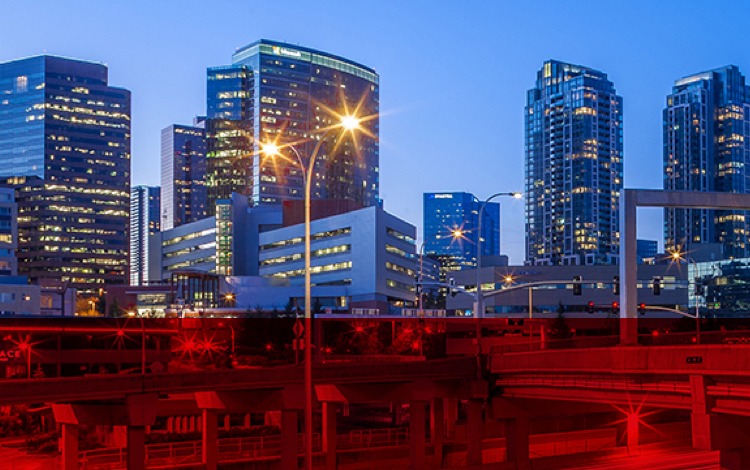 Northeast Boundary Tunnel (NEBT)
The Northeast Boundary Tunnel (NEBT) Project is part of the Anacostia River Tunnel System in Washington, D.C. The NEBT project is included in the Consent Decree Modification for the Potomac River and Rock Creek. NEBT is the long-term solution recommended by the Mayor's Task Force to prevent flooding.
43%
Reduction in likeliness of flooding in a given year
98%
Reduction in combined sewer overflows discharging untreated water to the Anacostia River
Overview
The NEBT is the biggest component of DC Water's Clean Rivers Project. The NEBT will be a large, deep sewer tunnel that will increase the capacity of the District's sewer system, significantly mitigating the frequency, magnitude, and duration of sewer flooding. It will also help improve the water quality of the Anacostia River.
The tunnel will be 50-160 feet below ground and run 27,000 feet from just south of Robert F. Kennedy Stadium to the intersection of Rhode Island Avenue NW and 6th Street NW. It will be aligned to intersect with the existing chronic flood areas along Rhode Island Avenue NW.
With the completion of the NEBT Project in 2022―two years ahead of the Consent Decree schedule―the CSO Overflow Volume to Anacostia River will reduce by 98 percent from the 1996 Baseline.
Technical Highlights
The project includes construction of the following elements:
Installation of 26,700-foot-long tunnel
90 to 180 feet below ground
Seven deep shafts
Ventilation control facilities to regulate air flow
Construction of diversion facilities along tunnel alignment
Green infrastructure for 11 sites
100-year life requirement