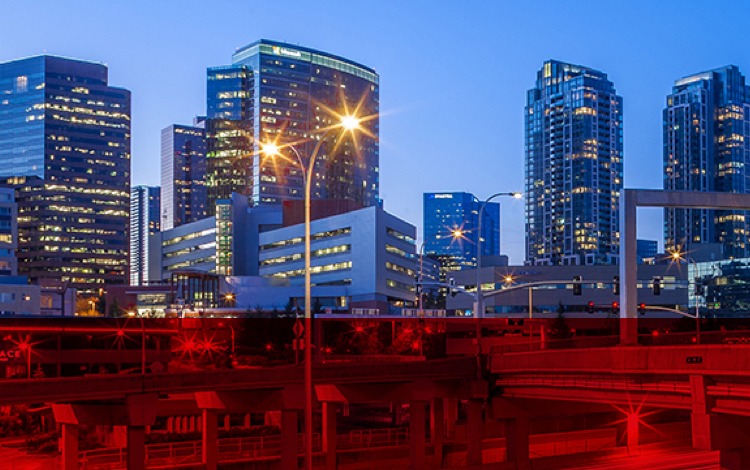 Oceana NAS Runway & Lighting Repairs
This $67 million project consists of the repair of Runway 14L-32R and associated electrical airfield lighting, as well as new, 4-foot-wide taxiway shoulders constructed in areas where the edge lighting systems are being modified.
Overview
Lane will demolish the existing Portland cement concrete (PCC) pavement and repair with new PCC on Runway 14L-32R. The new taxiways will also be constructed in PCC between the runway and the hold-short line, with the remainder of the widening being asphalt concrete (AC). Lane will replace a portion of the Hold Apron pavement at the Runway 14L and the Hold Apron at the Runway 32R end to meet revised Runway 32R grading. Lane will also replace the arresting gear pavement protection system, and rehabilitate and widen the asphalt concrete pavement around the arresting gear (A/G) equipment, tape wedges, and access roads.
The finished elevation of the Runway centerline profile will be raised between 3 to 6 inches throughout the length of the runway.
The electrical airfield lighting for runway 14L-32R consisting of edge lights, threshold lights, distance remaining markers and arresting gear markers will be demolished and replaced with LED-based light fixtures. The lighting upgrades will include new concrete foundations, light base cans, conduit and wire.