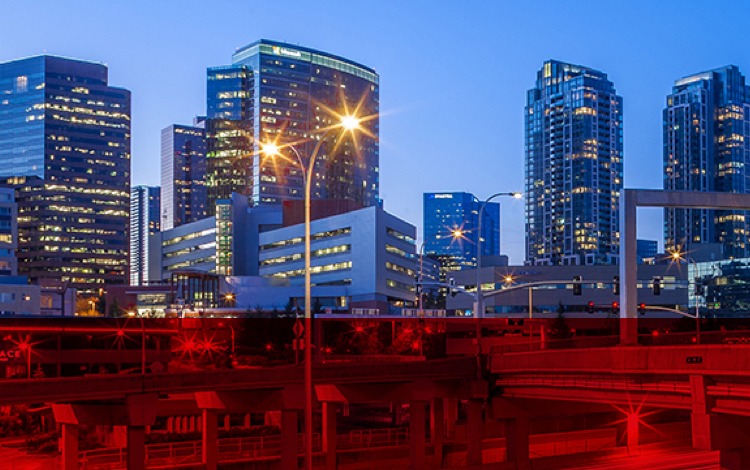 O'Hare International Airport – Taxiway NN Reconstruction
The Taxiway NN reconstruction was part of the Chicago Department of Aviation's Capital Improvement Program. This project reconstructed Taxiway NN to FAA Design Group 6 standards needed to accommodate aircraft access to the new Northeast Cargo Facility.
Overview
The project consists of the complete reconstruction of Taxiway NN at O'Hare International Airport, between Taxiway M and the proposed NE Cargo Apron Taxilane. The new Taxiway NN will handle aircraft as large as the Boeing 747-8.
BENEFITS/POSITIVE ASPECTS TO COMMUNITY
All contractors involved in the project are required to incorporate every possible measure to help reduce air quality emissions during the performance of the contract. Lane exceeded the project's emissions and sustainability requirements.
Technical Highlights
Work included demolition of existing Taxiway SS and portions of Taxiway NN; earth excavation to proposed subgrade of pavement and shoulders; bituminous paving for shoulders and pavement base; PCC pavement construction for Taxiway NN; bituminous mill and resurface of taxiway pavement and shoulders; underdrain construction; airfield lighting and cabling construction; and restoration of infield areas.