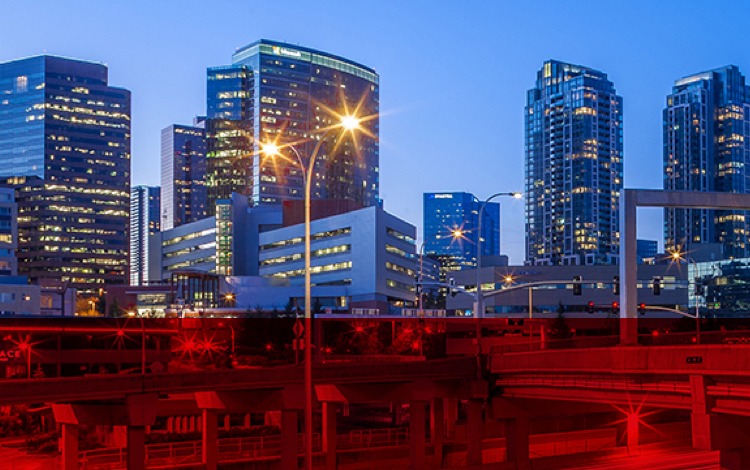 The Dallas-Fort Worth-Arlington metropolitan area is the fourth-largest area in the United States, with a population of 6.5 million that is expected to grow to nearly 10 million by the year 2035. To plan for this expected growth, the state of Texas created a plan to expand the transportation system in the region.
Overview
One specific area that was targeted was the Mansfield, Arlington, and Great Prairie region, which had no efficient highway connection to meet the rapidly growing economic development. The SH 360 South Toll Road project enhances mobility within this developing region by reducing intersection conflicts, improving traffic flow, and increasing access for businesses and residents along the SH 360 frontage roads from nearby highways.
This project involved a 9-mile toll road extension of SH 360 from south of I-20 to US 287 in Tarrant County, TX. As part of construction joint venture team, Lane developed, procured, initially financed, constructed, and will maintain the toll lanes and frontage roads for five years.
Technical Highlights
2,000,000 CY of excavation
166,000 tons of HMAC
235,000 CY of roadway concrete
20 separate retaining walls
19 individual bridges