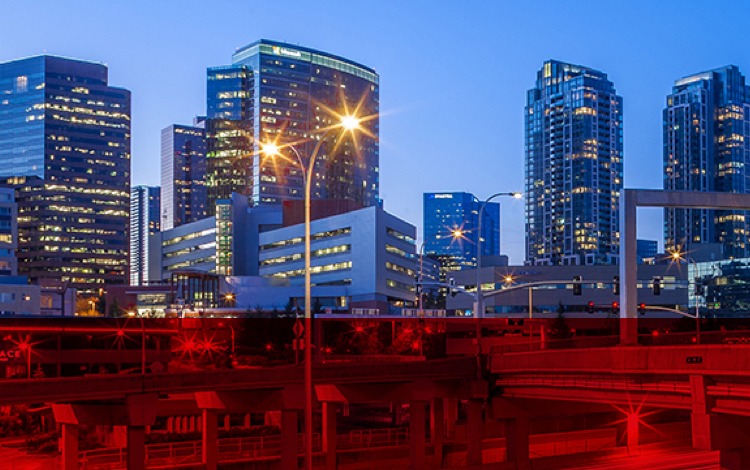 South Norfolk Jordan Bridge
Opened in 1928, the previous Jordan Bridge was the oldest drawbridge in Virginia. It closed for repairs in 1994, reopened late in December 1995, then closed permanently in 2008 because of safety concerns.
3
Awards for Excellence and Environment
Overview
In January 2009, the Norfolk City Council unanimously approved plans for a new, privately-owned bridge. The new 5,375-foot long bridge is a two-lane, fixed-span, high-rise toll bridge over the Elizabeth River. This modern, concrete bridge will provide improved navigational clearances of 145 feet high and 270 feet wide.
The modern South Norfolk Jordan Bridge opened to traffic late 2012.
Technical Highlights
This project includes:
5,375-foot long bridge
150-foot typical spans that were constructed using span by span segmental construction techniques with an underslung erection truss
385-foot main span and adjacent 190-foot back spans that were constructed by the balanced cantilever segmental construction technique utilizing a floating crane for segment erection
35 precast segmental spans supported on precast segmental columns and cast-in-place footings
2 mass concrete fender rings supported on 66-inch prestressed concrete cylinder piles
RECOGNITION
2013 American Road & Transportation Builders Association (ARTBA): Globe Award for Bridges >$10 million
2013 ARTBA PRIDE Award
2014 International Bridge Conference Gustav Lindenthal Medal (recognizing an outstanding structure that is also aesthetically and environmentally pleasing).