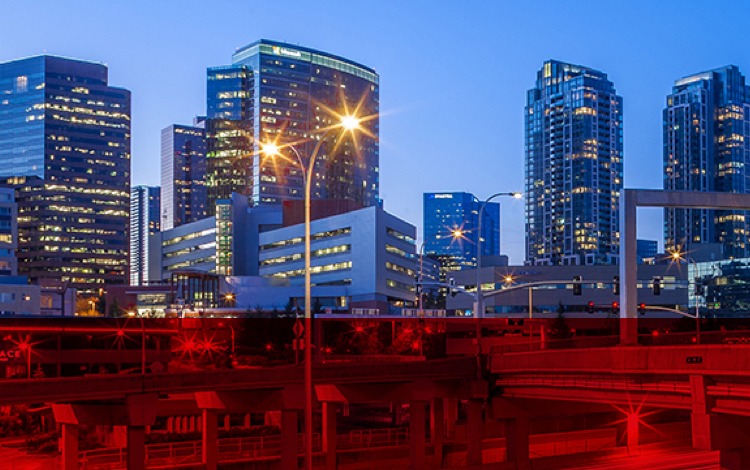 SR 408 Conway Road to Oxalis Drive
For the past 10 years, the Central Florida Expressway Authority has implemented a $640 million widening and improvements program for SR 408, a main artery in the Orlando area with more than 130,000 vehicles traveling the highway daily.
Overview
Part of the improvement program, this section of SR 408 between Conway Road and Oxalis Drive involved updating toll facilities, six new bridges, new lane configurations and an improved drainage system.
Lane was responsible for more than 60 percent of the project work, including the placement of 28,200 cubic yards (CY) of concrete and 66,151 tons of Superpave asphalt, the excavation of 223,097 CY of material, and the installation of approximately 15 miles of pipe and conduit.
A unique feature of this project was the addition of aesthetic precast concrete fascia to each of five overpass bridges where they cross over surface local streets.
The precast panels are supported on cast-in-place foundations, walls and columns, sheet piles or, in some cases, anchored back to the bridge pier caps. Each panel is unique in size and anchor location, each piece custom made.
The project was one of the largest and most challenging for the owner. The existing toll plaza spanned the mainline of the expressway posing a challenge for Lane to maintain traffic on this main artery during construction. With careful, creative planning and coordination, Lane completed the project approximately eight months ahead of schedule.
RECOGNITION
2010 Southeast Construction  'Best Horizontal Transportation Award'