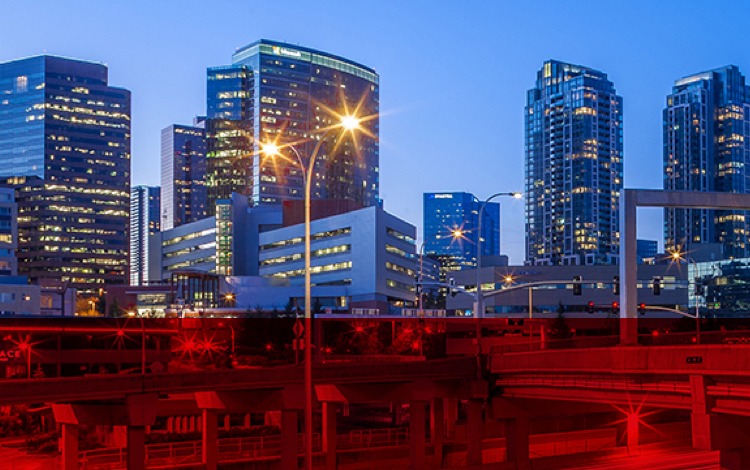 SR 408 from Rosalind Avenue to Crystal Lake Drive
The first sections of SR 408 opened in 1973 and have since been extended several times. This project was part of the Central Florida Expressway Authority's (CFX) $640 million widening and ongoing improvements program for SR 408.
Overview
The project involved widening 1.8 miles of SR 408 from Rosalind Avenue to Crystal Lake Drive, including the reconstruction of east and westbound lanes with structural modifications to four existing bridges and one new ramp bridge.
One lane was added in each direction as well as auxiliary lanes between interchanges to ease motorist accessibility to the toll road. Lane also removed the existing concrete pavement and replaced it with bituminous asphalt. Aesthetic improvement work included adding noise walls on both sides of the roadway and hiding the substructure of the bridges' crossing over side streets with precast cladding.
The highway service roads were very narrow and created a confined work area. Lane built a temporary ramp adjacent to the project that allowed access to the median during the day and prevented lane closures at night.
The project involved architectural precast cladding that would improve the aesthetic of the roadway. Lane was one of the first contractors to install the cladding for CFX.