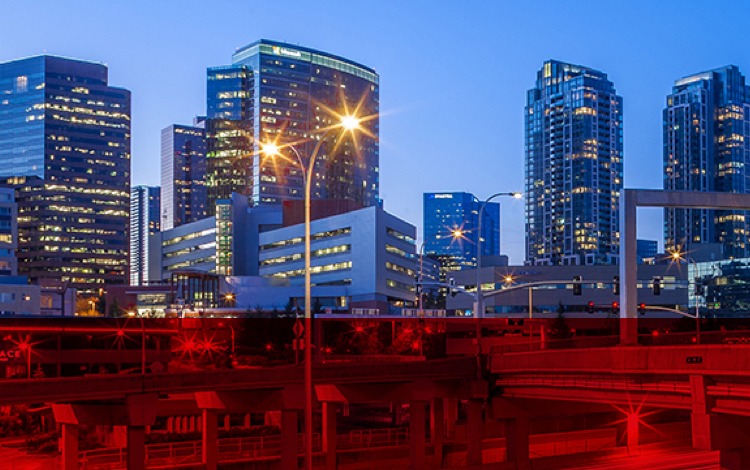 SR 408 Widening from SR 417 to Alafaya Trail
More than 77,000 vehicles travel this stretch of SR 408 each day. Traffic volume is expected to increase to over 85,000 vehicles a day by 2020. In anticipation of this growth, Lane is widening 3.24 miles of SR 408 from 4 to 6 lanes in east Orange County.
Overview
The project includes complex bridge and interchange reconstruction. Widening the bridge over the Little Econlockhatchee River requires special construction techniques, such as using a gantry crane for the placement of precast I-beams to minimize disruption to the environment. The bridges over Alafaya Trail requires complete reconstruction to accommodate the road widening.
Construction is expected to be completed in the fall of 2019. To successfully deliver this project under an extremely tight construction schedule, Lane has employed 19 crews totaling more than 20,000 hours each month. Lane is also implementing a phased maintenance traffic plan in a project area with limited access and egress for construction vehicles. This plan allows the work to progress in different phases throughout the project to minimize delays.
Technical Highlights
The project also includes:
complete interchange reconfiguration at Rouse Road with a new ramp toll facility
widening the ramp from westbound SR 408 to northbound SR 417 from 2 lanes to 3 lanes
adding Open Road Tolling (ORT) lanes at the Dean Road Main Plaza
six sound walls along north and south sides of SR 408
drainage, ITS, lighting, MSE walls, retaining walls, tolling upgrades, and over 4,000 LF of ground mounted noise walls