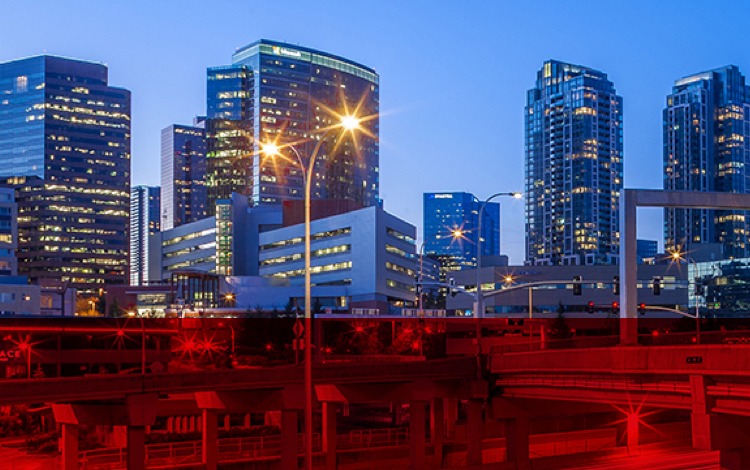 SR 528/Innovation Way Interchange
The Central Florida Expressway Authority (CFX) is an independent agency of the state that operates and maintains a regional network of expressways for 2.3 million residents and more than 60 million visitors in Lake, Orange, Osceola, and Seminole counties.
Tolls pay for the entire system. Toll revenues are reinvested in programs or projects that are feasible, economically sound, and improve the levels of local service.
Overview
This $62 million project includes the design and construction of the SR 528/Innovation Way Interchange in Orange County, FL.
BENEFITS/POSITIVE ASPECTS TO COMMUNITY
More ramps and a new interchange that provide drivers with many welcome, up-to-date, time-saving options are featured in the SR 528/Innovation Way Interchange project.
To improve connectivity to State Road 528 (Martin B. Andersen Beachline Expressway) in east Orange County and to accommodate the development of the Innovation Way Corridor, a new interchange between SR 528 and Innovation Way is in the works.
Other highlights include four ramps with two ramp plazas and the extension of Alafaya Trail to Aerospace Parkway―with a connection to International Corporate Park Boulevard. The ramp plazas will feature both exact coin and E-PASS-only lanes.
RECOGNITION
DBIA Florida Region Design-Build Award – Honor Award in the Transportation Structures Category
Technical Highlights
Design services include preparation of complete construction plans for the bridge structures, toll plazas, and traffic control (MOT).
Construction includes a new alignment of Innovation Way over SR 528 and five new ramps to accommodate traffic movements to and from SR 528.
Innovation Way is being constructed approximately one-half mile north of SR 528, to Monument Parkway, and one mile south of SR 528. It will tie in with a re-aligned section of Aerospace Parkway. This project also involves the removal of the existing SR 528/ICP Boulevard Interchange.
Construction on the $62 million project was scheduled to begin in July 2016 and finish in early 2018.