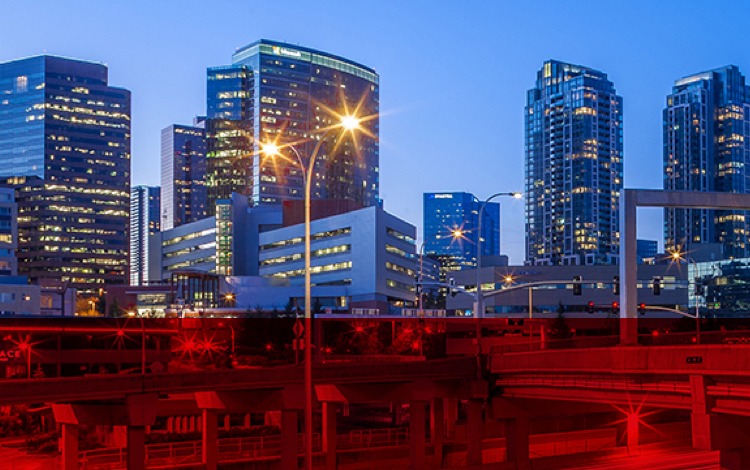 Turnpike Mainline Widening from Beulah Road to SR 50
The area from Beulah Road to SR 50 is the busiest interchange on the Turnpike's System in Central Florida. The objective of this project was to accommodate the higher traffic volume caused by growth and development in the surrounding area
Overview
This project consisted of widening four miles of the Mainline Turnpike from four to eight lanes, and reconstructing one mile of SR 50 with interchange improvements. The project included new bridges at Winter Garden-Vineland and Avalon Roads, as well as the installation of 15,000 linear feet of noise abatement walls and two toll plazas were completely demolished and replaced. The interchange was reconfigured to a diamond style, replacing the partial-loop interchange. The interchange includes open-road tolling using SunPass-only lanes.
Lane modified the maintenance of traffic plans of the interchange by readjusting the traffic patterns using striping and shifting the alignment to demolish and replace the toll plazas in one phase. This contributed to accelerating the project schedule.
The project originally called for the bridge over Avalon Road to be installed in three phases. Instead we built a temporary bridge and shifted traffic enabling the bridge to be installed in two phases. This created a larger work zone and bypassed the need for elevated construction in the median, which increased safety for both the construction crew and the traveling public.
One of the challenges of this project was temporarily relocating an existing Intelligent Transportation System (ITS) from the median during construction and then placing the system back in. The relocation involved message boards, monitors and cameras, lighting, electronic toll collection systems, and dynamic message signs. The project team had to account for this relocation and still deliver the project on an aggressive schedule.