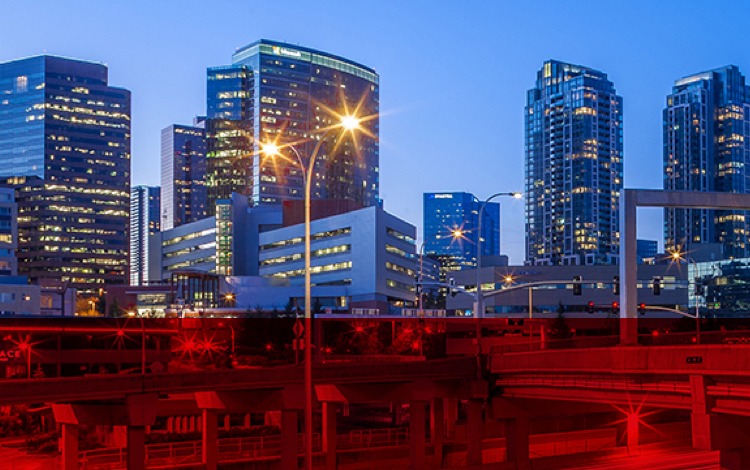 Picture Yourself Here: Kansas City Spotlight
Lane's projects continue to improve communities' quality of life by strengthening infrastructure across America. In Kansas City, Missouri, Lane's Kansas City Levees Flood Risk Management project is reducing the risk of potential flooding along the Kansas and Missouri Rivers in Kansas City, Kansas and Kansas City, Missouri. Check out our #photostory to see why Kansas City with its live jazz, fine arts scene, and incredible museums is the ideal place to start your new career with Lane!
Kansas City is the largest city in Missouri and has the unique characteristic of spanning between two states, both Missouri and Kansas. The Kansas side is known for its quaint suburbs, perfect for families and young professionals and a quick drive south to the Missouri side will give you the Downtown experience without the high price tag that usually accompanies city life. The "Heart of America" offers an affordable cost of living along with plenty of activities for all types to enjoy.
Kansas City Power and Light District, a nine-block neighborhood featuring a large variety of restaurants, shops, entertainment venues, including T-Mobile Center, a multi-purpose arena, is the perfect place for nightlife! The city is also known for its brewing and distilling scene and has wineries that attract wine lovers from all over the country. Amigoni Urban Winery, housed in a former newspaper building, is a popular spot offering not only wine, but also local beer.
Kid friendly family attractions include LEGOLAND Discovery Center, where kids can create whatever their heart desires with LEGOs, Worlds of Fun, a 235-acre amusement park, or the College Basketball Experience, an entertainment center that holds the National Colligate Basketball Hall of Fame and allows visitors to experience some of basketballs greatest moments for themselves. Home to the Chiefs and the Royals, Kansas Cities pro sports events are a major attraction for sports fans as well as Kansas Speedway for NASCAR fans!
If sports aren't really your thing, not to worry, Kansas City has a booming live music scene with a large focus on jazz, a fine arts scene filled with operas, ballet, rock concerts and comedy shows and a long list of impressive museums that can keep any history lover engaged. From the American Jazz Museum, the Negro Leagues Baseball Museum in the Jazz District, Union Station, or the National WWI Museum and Memorial there is something for everyone!
Finally, and possibly most controversially, Kansas City claims to have the best barbeque giving itself the title of Barbeque Capital of the World. Now there is no question that there are a vast number of barbeque restaurants in the city, more than 100, but whether it has earned the title as the best is a decision you will have to make for yourself. So come join Lane by filling one of the available positions found here and make Kansas City, Missouri your new home!