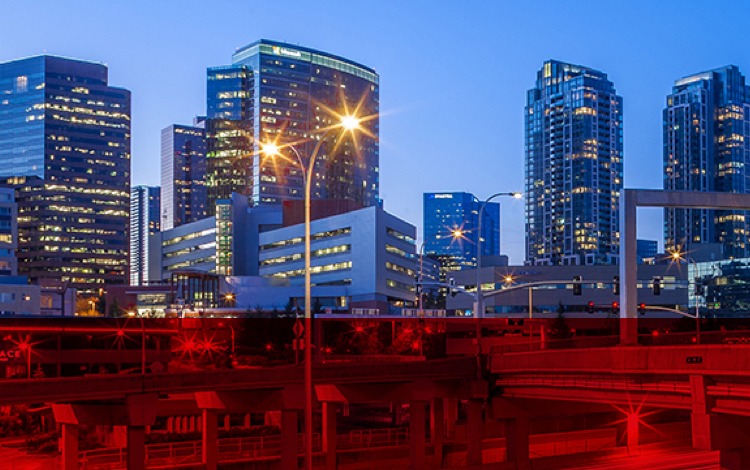 Photo: Raleigh Spotlight
Lane's projects across the United States are working to elevate some of the fastest-growing communities in the country. In Raleigh, North Carolina, Lane's I-440 Beltline Widening project and our joint venture with Blythe Construction on I-540 are improving the lives of residents and commuters around the capital city. Check out our #photostory to see why Raleigh is the perfect place to begin your exciting career at Lane!
Raleigh has undergone successful revitalization efforts in recent years and has become a vibrant place to visit and live. The area offers eclectic cafes, bars, breweries, award winning restaurants, world class museums, arts, and cultural activities. The laid-back city is far from "sleepy" with plenty of opportunities for family outings, social gatherings, and "bucket-list-worthy" activities with friends such as completing the Raleigh Beer Trail. The city is known for its universities, including North Carolina State University, Duke University, and the University of North Carolina at Chapel Hill. The number of technology and scholarly institutions around Raleigh, Chapel Hill, and Durham make the area known as the Research Triangle of the United States.
While Raleigh is a bustling economic center, it also appeals to nature lovers and small-town families. Raleigh is nicknamed the "City of Oaks" for its sheer number of majestic oak trees which line the streets throughout the city. The heart of downtown is surrounded by parks, trails, and community spaces such as the Neuse River Trail, Pullen Park, and the town Green. Among the modern architecture and economic growth, Raleigh still holds tight to its history, welcoming visitors to the Governor's Mansion, Capitol Building, and the North Carolina Museum of History. Join us in Raleigh on one of Lane's projects recruiting some of the best craftsmen, operators, and engineers in the area. View our newest opportunities here and make Raleigh, North Carolina your new home!