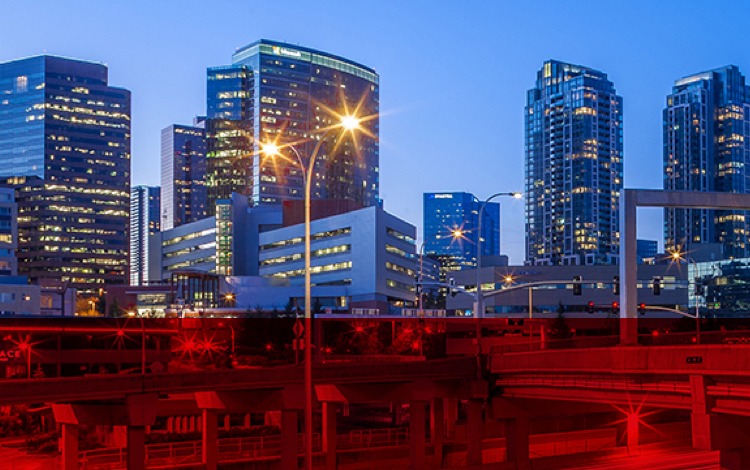 Our safety approach is simple – simple measures can save lives. Simple actions make a difference.
It starts and ends with each employee striving to work safer every single day so they can return home safe at night. Each simple, daily preventive action does make a difference—in fact, Lane's incident rate continues to significantly improve.
We strive for the safety and well-being of employees and the public and continue to reinforce our reputation in the industry as a safe company. We comply with all applicable Federal, State, and local safety requirements and consistently outperform national and industry safety statistics and performance goals. Our current industry Experience Modifier Rating (EMR) is 0.84, far better than the 1.00 which is considered excellent in the insurance industry.
Every Employee is Empowered
We foster a proactive safety culture by educating employees through safety programs and adopting a strong sense of accountability. Each employee is empowered to be proactive in accident prevention.
Internal initiatives and programs that encourage employees to work safer are based upon open and honest communication, proper training, and planning ahead.

Leading by Example
Safety isn't just one of Lane's core values, it's the driving force behind everything we do. Every day starts with a safety briefing, every task starts with our "4 Seconds For Safety" program, and every employee is empowered with stop-work authority if there is imminent danger to life and health. With safety being so important to us, we want to work with other companies and subcontractors who put safety above all else.
Lane partners with more than 70 national and global construction organizations each year during Construction Safety Week, which has a single aim: to inspire everyone in the industry to be leaders in safety.
Construction Safety Week is a show of force, an opportunity for people, companies, and even competitors, to work together and recognize the people in our industry who make safety the foundation of everything they do. Visit Construction Safety Week to read more and sign up!