Replacing the oldest section of the I-440 (locally known as the Beltline), not only benefits drivers, but train passengers, bicycle riders, and pedestrians.
The I-440 and Wake County
From its humble origins just prior to the Revolutionary War, Wake County has seen steady population growth, standing today at well over 1 million residents.
Seeing steady growth in agriculture prior to the Civil War, the region saw a steady increase in automobiles by the 1930s due to better roads. By WWII, Wake County was more urban and industrialized — in need of more and better infrastructure to support growth.
Planning for the first phase of I-440, or the Raleigh Beltline began in the 1950s. The first section of the I-440, from Walnut Street to Wade Avenue was completed and opened to traffic in the early 1960s. Back in 1960, the population of Wake County was just over 169,000 residents.
Today, Wake County is North Carolina's most heavily populated county. Today, the original section of the I-440 from Walnut Street to Wade Avenue must handle high traffic volumes with four lanes, little shoulder space, and pre-interstate designed interchanges.
The improvements that Lane is making to the I-440 will widen this section of the roadway from four lanes to six lanes — modernizing interchanges and replacing pavement and bridges. Help is coming for the many residents of Wake County.
Construction that will deliver progress
Because this section of the I-440 has four lanes, this forms a bottleneck between the six through lanes at both ends, causing congestion. This congestion is only expected to get worse, increasing 26% by 2035.1 Needless to say, travel speeds are well below the posted speed limit during morning and evening peak hours northbound and in the evening peak hours southbound.
In addition to the congestion, this section of the I-440 experiences significantly higher crash rates, increasing risk to drivers. Additionally, these crashes lead to even more traffic slowdowns caused by lane closures and detours to local streets.
The widening of I-440 will coincide with lowering the grade of Blue Ridge Road and constructing new bridges for Hillsborough Street (N.C. 54), Norfolk Southern Railway/North Carolina Railroad/CSX Transportation, and Beryl Road. This corridor is not only used by freight traffic, but three Amtrak passenger rail routes use this corridor as well, making it heavily trafficked. The improvements Lane is making will reduce congestion and train-related conflicts with vehicles and pedestrians.
The benefits are clear to everyone travelling on the I-440 to the State Fair at the North Carolina State Fairgrounds, to see a game or a show at the PNC Arena, to see a visitor at the UNC REX Hospital, or to go to work at the Research Triangle Park.
Today: restoration and modernization
The approximately 94,000 daily drivers using the oldest section of the I-440 must contend with pre-interstate roadway design including poor sight lines, narrow shoulders and medians, short acceleration and deceleration lanes, and train bridges not designed for today's large trucks. This will be the last four-lane section of the Raleigh Beltline to be widened.
Lane is restoring and modernizing this section of the Raleigh Beltway by delivering:
Upgraded interchanges
Replacing pavement and bridges
Building railroad grade separations for:

Beryl Road and Norfolk Southern Railway/North Carolina Railroad/CSX Railroad
NC-54 (Hillsborough Street) at Blue Ridge Road
"We all know how bad it is today. With the population growth in the Triangle and the traffic growth we're seeing and will continue to see, I think people will see that. They'll see the benefit, the need for the project." – Joey Hopkins, NCDOT Engineer2
More than just traffic: A regional project to enhance mobility
The widening of the I-440 is a part of a larger, regional plan to address deficiencies in mobility. Roadways, rail, bicycle, and pedestrian walkways have been under careful consideration before any improvements were proposed.
As the population in Wake County continues to grow, this region must support not only the shopping, entertainment, and employment destinations that are reachable by automobile via the I-440, but must support and encourage growth in other areas, such as the university community, an important population in the project area.
Made up of large student populations, both Carolina State University (35,000 students) and Meredith College (2,000 students) house students in campus housing, as well as apartments and homes in the project area. This population demands bicycle, pedestrian, and alternate transit.
Additionally, the urbanizing of this area will just continue, bringing a greater need for mobility so residents can reach apartments and mix-use housing.
Modernizing and restoring the I-440 and improving regional mobility will ensure that opportunities and benefits of the region's continuing growth are available to all residents of Wake County.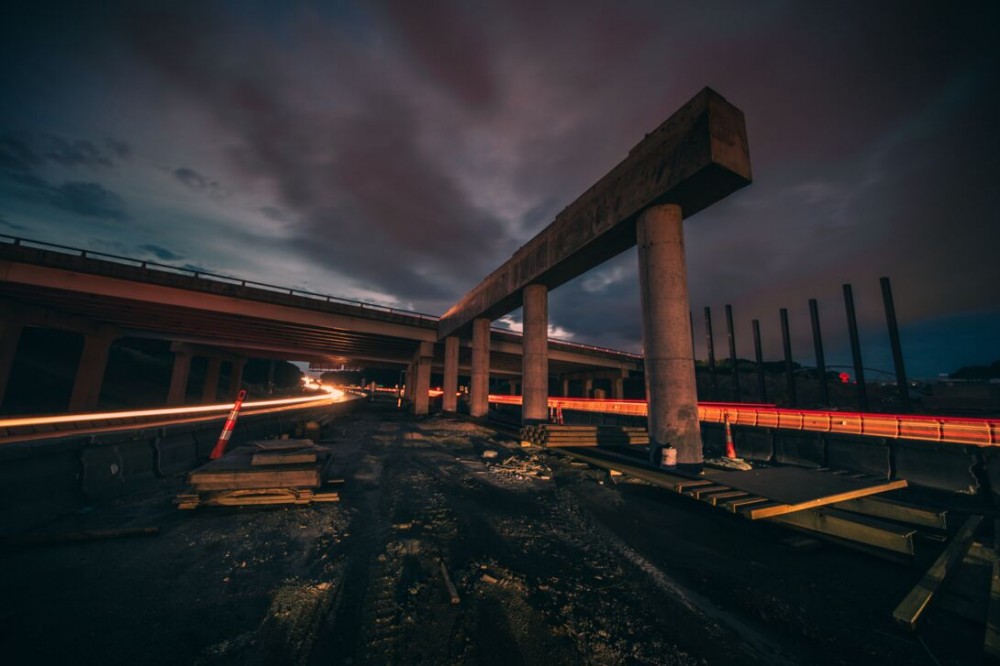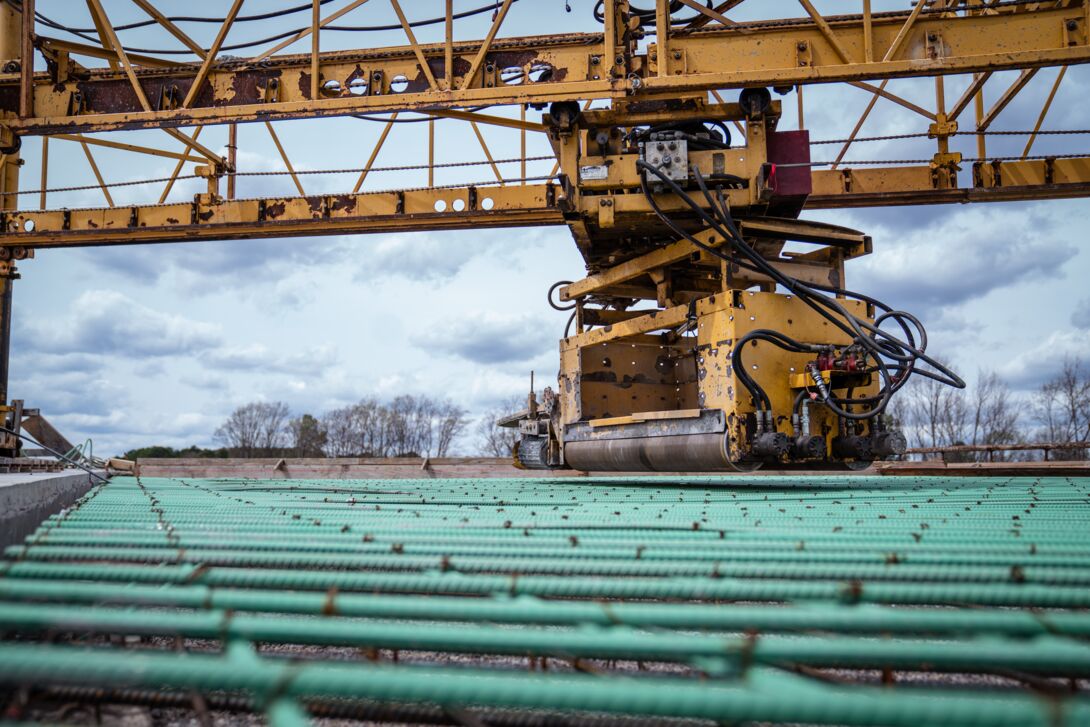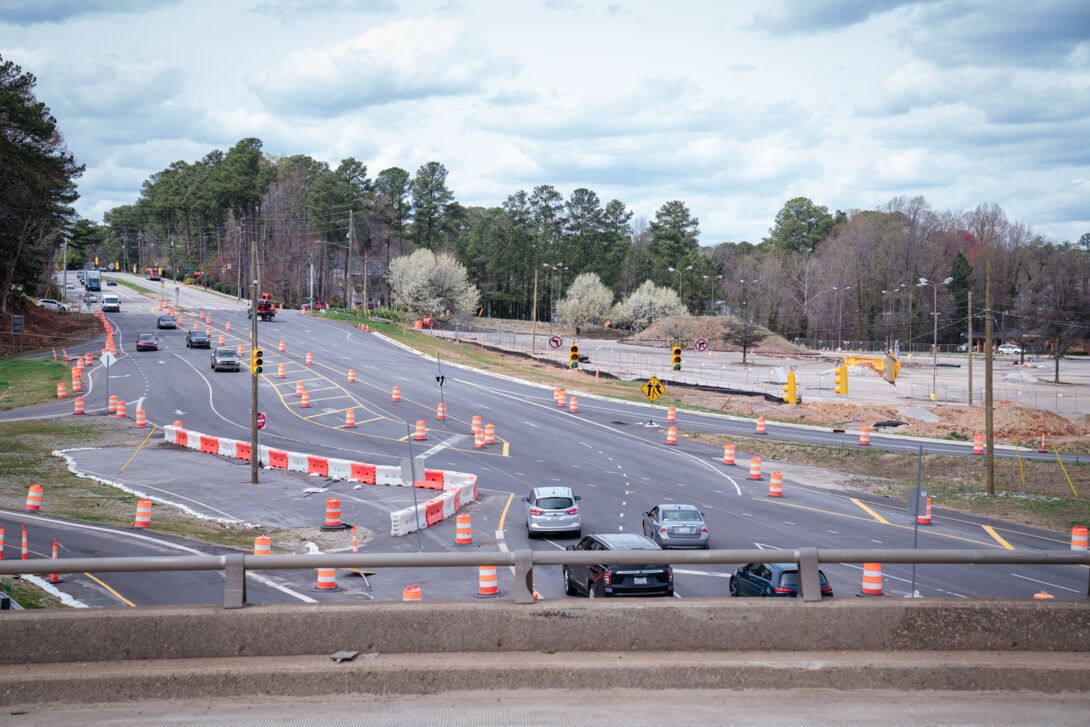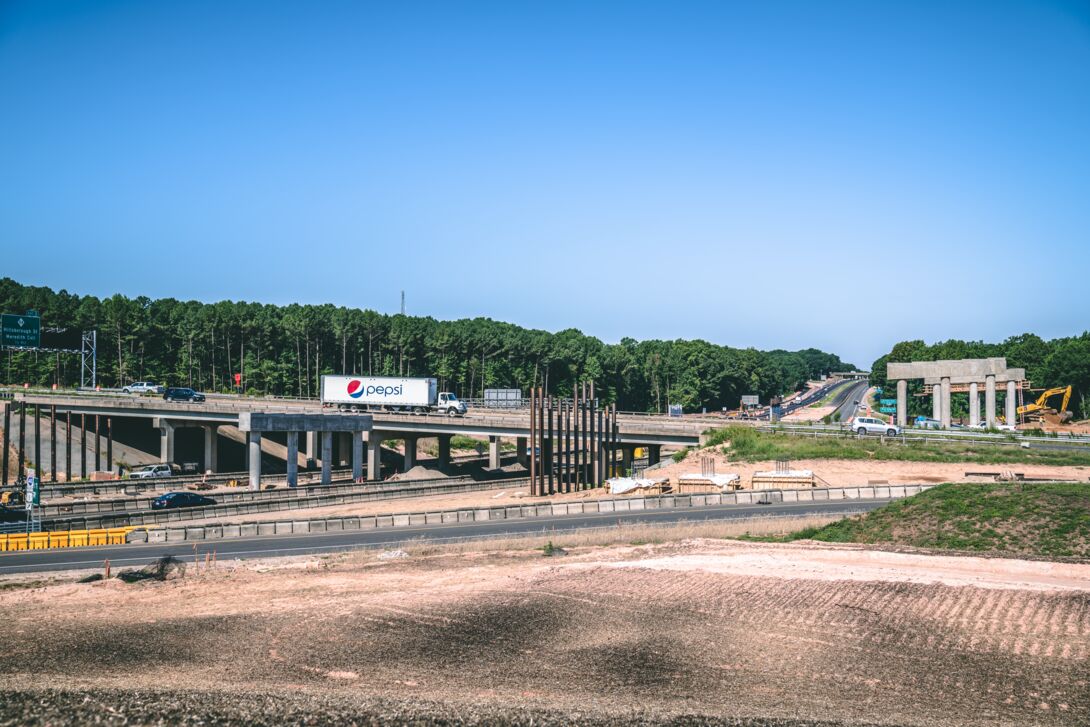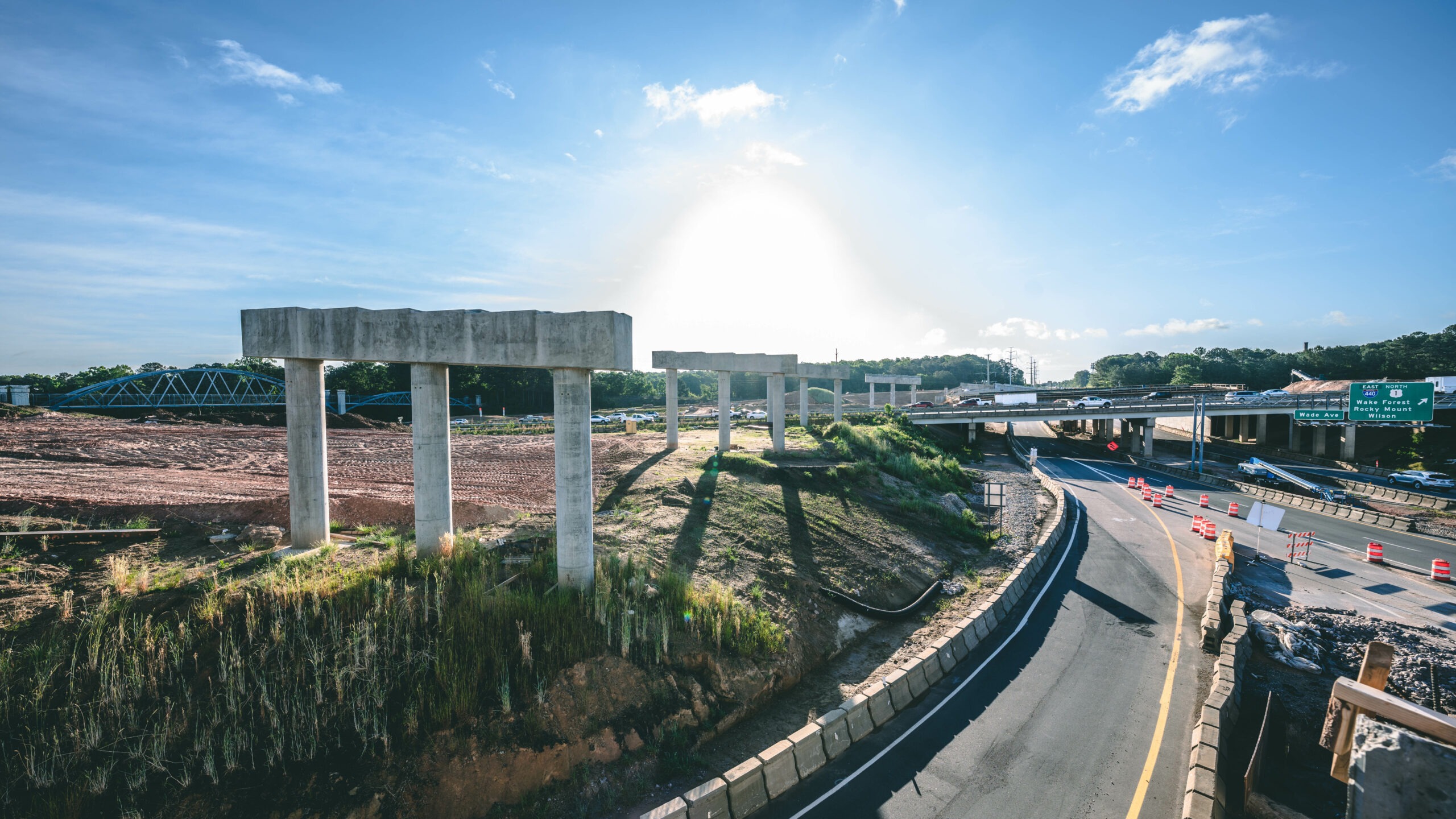 Benefits
It's all about the benefits:
Enhance traffic access to increase vehicle capacity
Improve traffic flow to maintain traffic speed
Reduce train-related conflicts with vehicles and pedestrians
Improve safety for drivers and passengers
Other Similar Lane Projects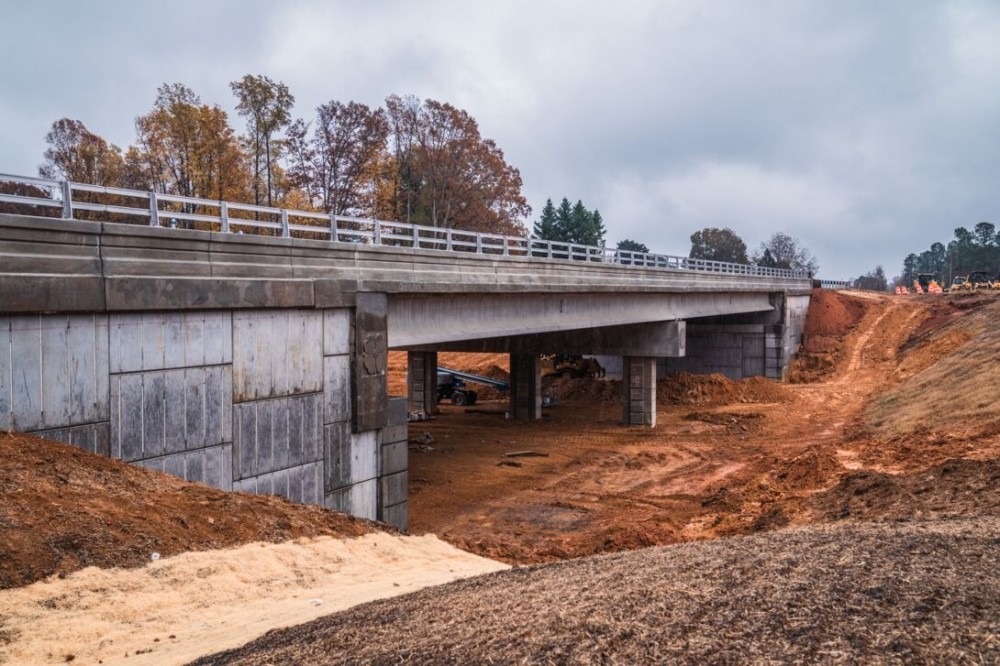 Complete 540 (R 2828), NC
As part of NCDOT "Complete 540's" initiative, Lane is building an extension of NC-540, Triangle Expressway on a new alignment through Wake and Johnston Counties, NC from US-401 to the intersection with I-40.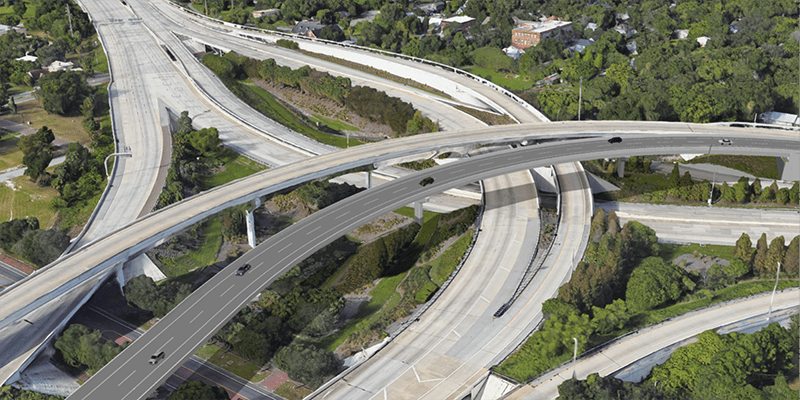 I-275/I-4 Downtown Tampa Interchange (DTI), FL
Lane has teamed up with DRMP Inc. (DRMP) to provide FDOT District Seven (D7) with improved safety and operations of the I-275/I-4 Downtown Interchange (DTI) in Tampa.